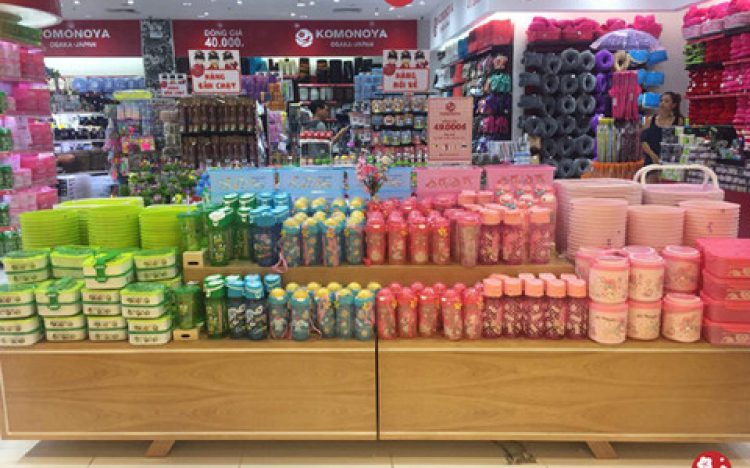 KOMONOYA
1st Floor [25] / Entertainment, Service, Shops for Children & Families / Member day.

09:00–22:00 (cuối tuần và ngày lễ)
KOMONOYA – PRODUCTS FROM JAPAN – JUST FROM 40,000. Japanese Brands with over 4,000 special unique and useful items with the price only from 40,000 vnd. They include kitchen items, decoration items, toys, accessories, office supplies,
Promotional Day Members (5th & 20th Monthly)
Giảm đến 50% cho nhiều sản phẩm.
Bạn là một tín đồ shopping? Bạn muốn sở hữu những sản phẩm chất lượng với giá cả phải chăng? Có quá nhiều lựa chọn mua sắm khiến bạn phải đau đầu suy nghĩ?
Hãy đến với AEON MALL Bình Dương Canary vào Ngày hội thành viên AEON – Ngày 5 & 20 hàng tháng. Thật nhiều cơ hội mua sắm với ưu đãi KHỦNG lên đến 50% khiến bạn không thể bỏ qua!
Ngoài ra, bạn còn được nhận quà tặng hấp dẫn với mỗi hóa đơn từ 2,000,000 VND trở lên.
Thông tin chi tiết, vui lòng tham khảo tại link sau: http://aeonmall-binhduongcanary.com.vn/news/event/94