🔥 HUGE OFFER FOR MASERCARD PAYMENT AT AEON MALL BINH DUONG CANARY 💳💳
The outstanding advantages of  paying by Mastercard are undeniable. Beside the flash speed, convenience and high security, when shopping at AEON MALL Binh Duong Canary and paying with Mastercard, you can also get great offer !!! Take a look at the program below:
15% direct discount, maximum 150,000 VND when paying with Contactless Card (chip card) every Wednesday, 5th and 20th of every month.
Order value is calculated after deducting other applicable offers and promotions including taxes and fees as prescribed.
Each customer is entitled to apply unlimited direct discount during the program period.
Time: From 02/03/2022 to 30/06/2022
Applicable places: Stores displaying promotion photo below at the cashier counter
Promo code validity: applied right at payment point.
⏳ The program can be ended earlier due to limited number of discount codes.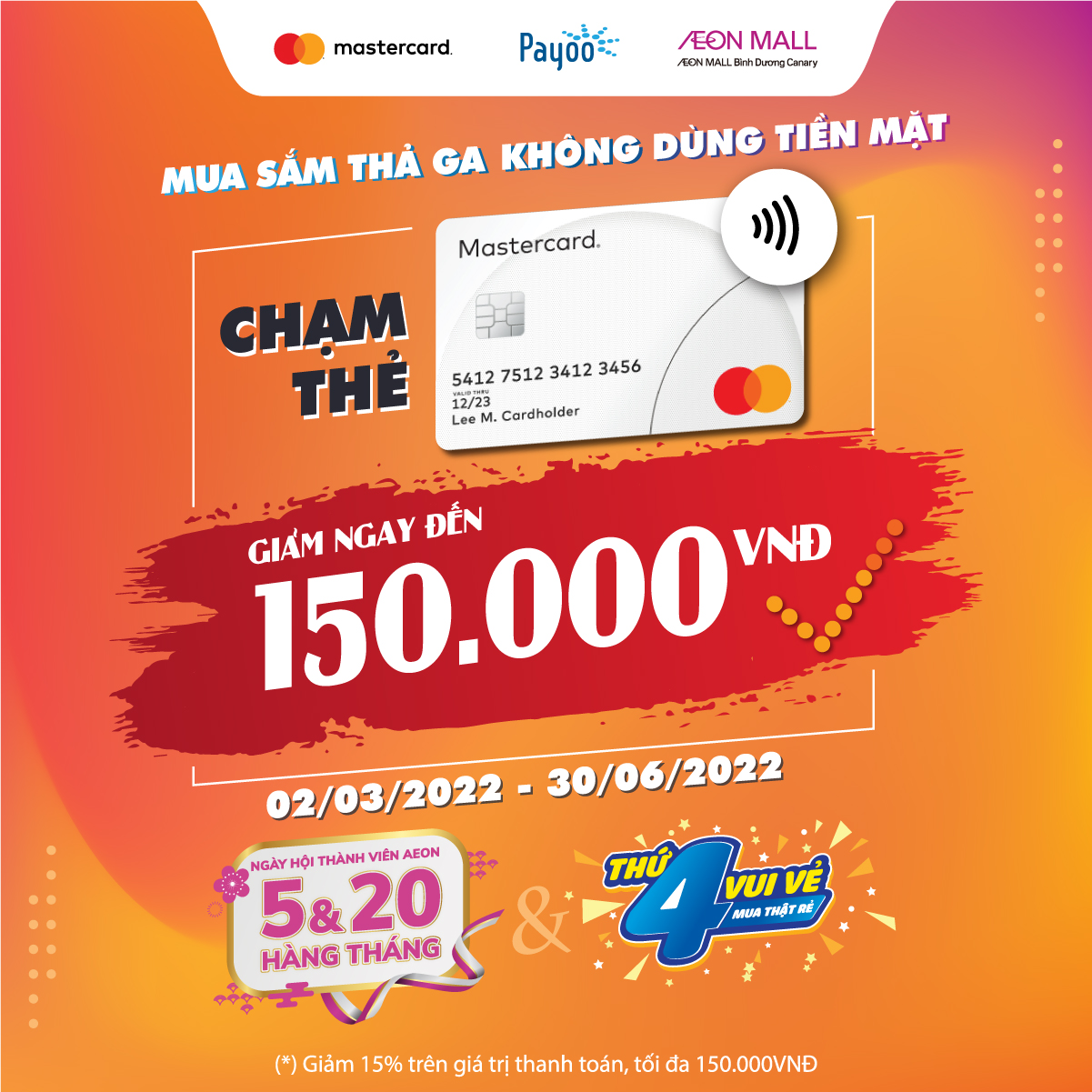 *Note: If the staffs apply the wrong type of card (wrong brand, domestic card instead of contactless card), they will not be sponsored for discount offers).
List of stores applied the program: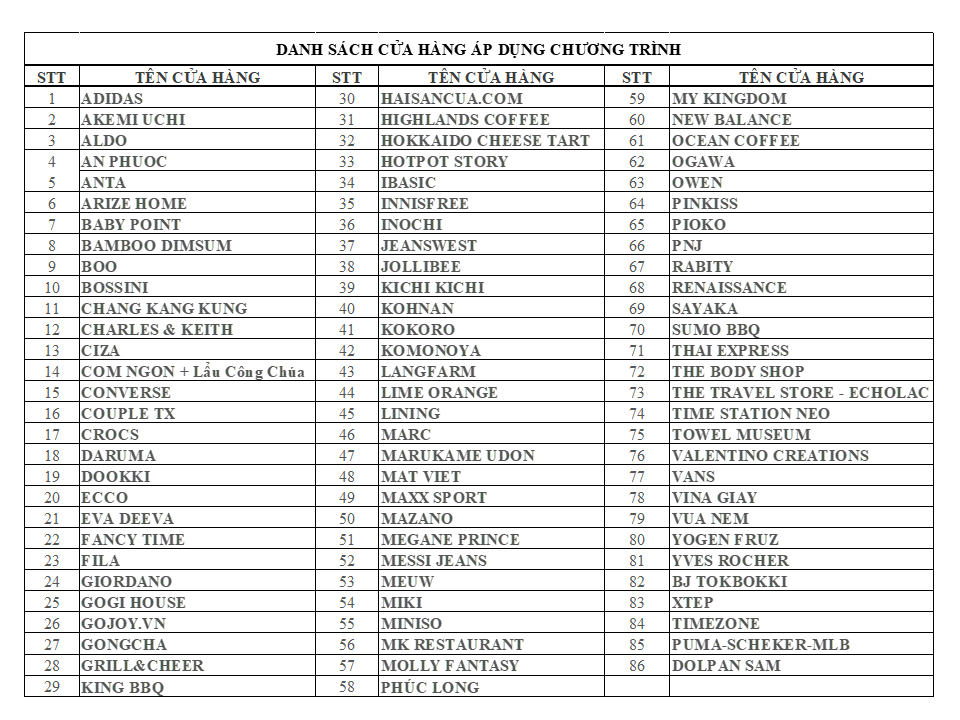 For other promotions please refer HERE!