WELCOME TET HOLIDAY AT AEON MALL BINH DUONG CANARY
On the occasion of the coming spring festival, AEON MALL Binh Duong Canary is delighted to be the destination for the family of the first day of spring – New Year's Eve 2021. In addition to being a destination for dining and shopping, AEON MALL also brings to customers and families a series of "extreme" events, enhancing customers' shopping and entertainment experience here.
Arrange the Tet schedule to AEON MALL to celebrate the TẾT events, the specific schedule below for customers to easily access the festival:
– February 12, 2021 – New Year's Day: From 11:00 to 12:00: Dragon dance, welcomes the Tet holiday and the traditional of giving out words of fortune from 11:00 to 21:00 on the same day.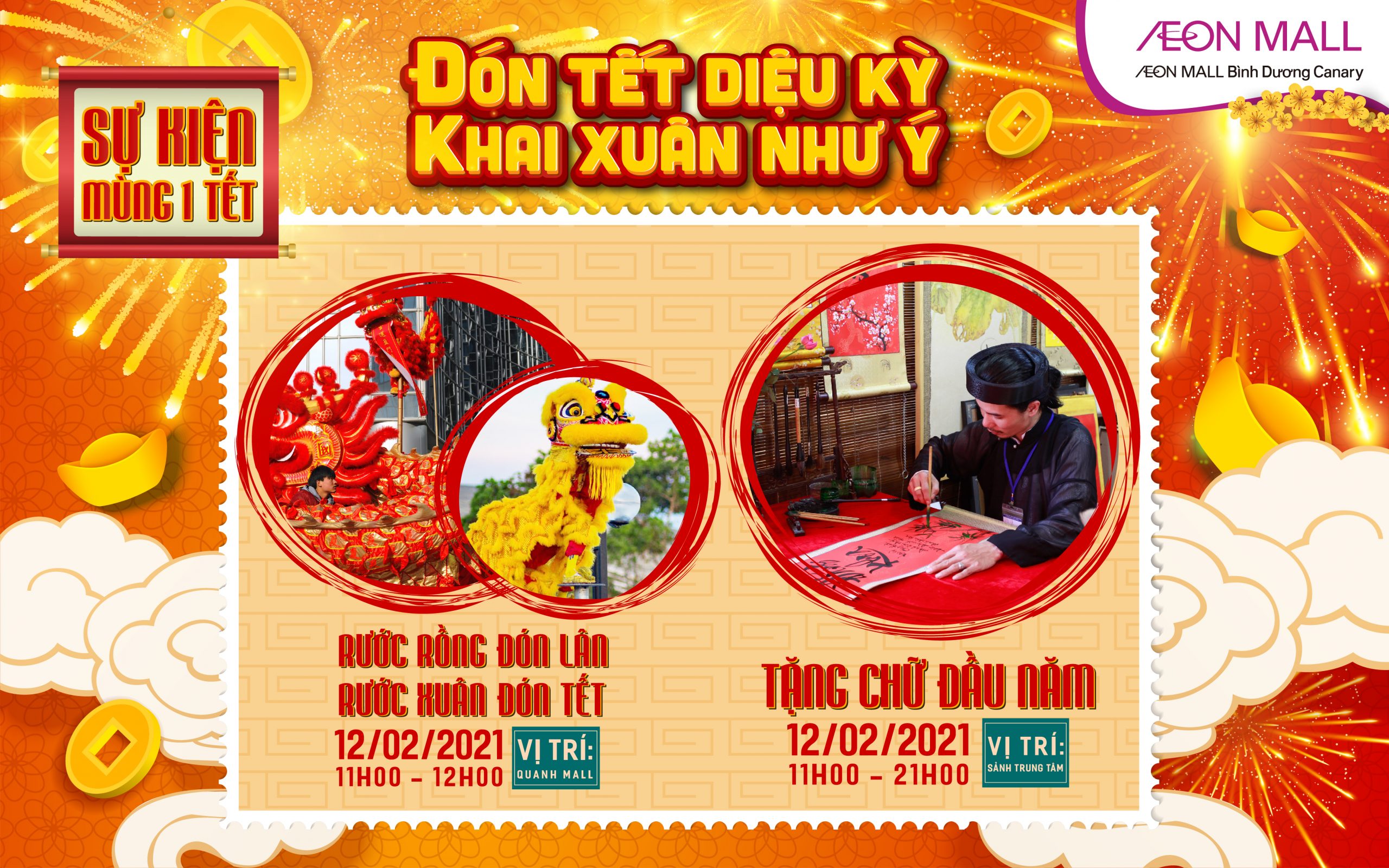 13/02/2021- 2nd Lunar New Year Day: Lotto show with Phuong Nam Lotto and customers to play Bingo with customers and bring fortune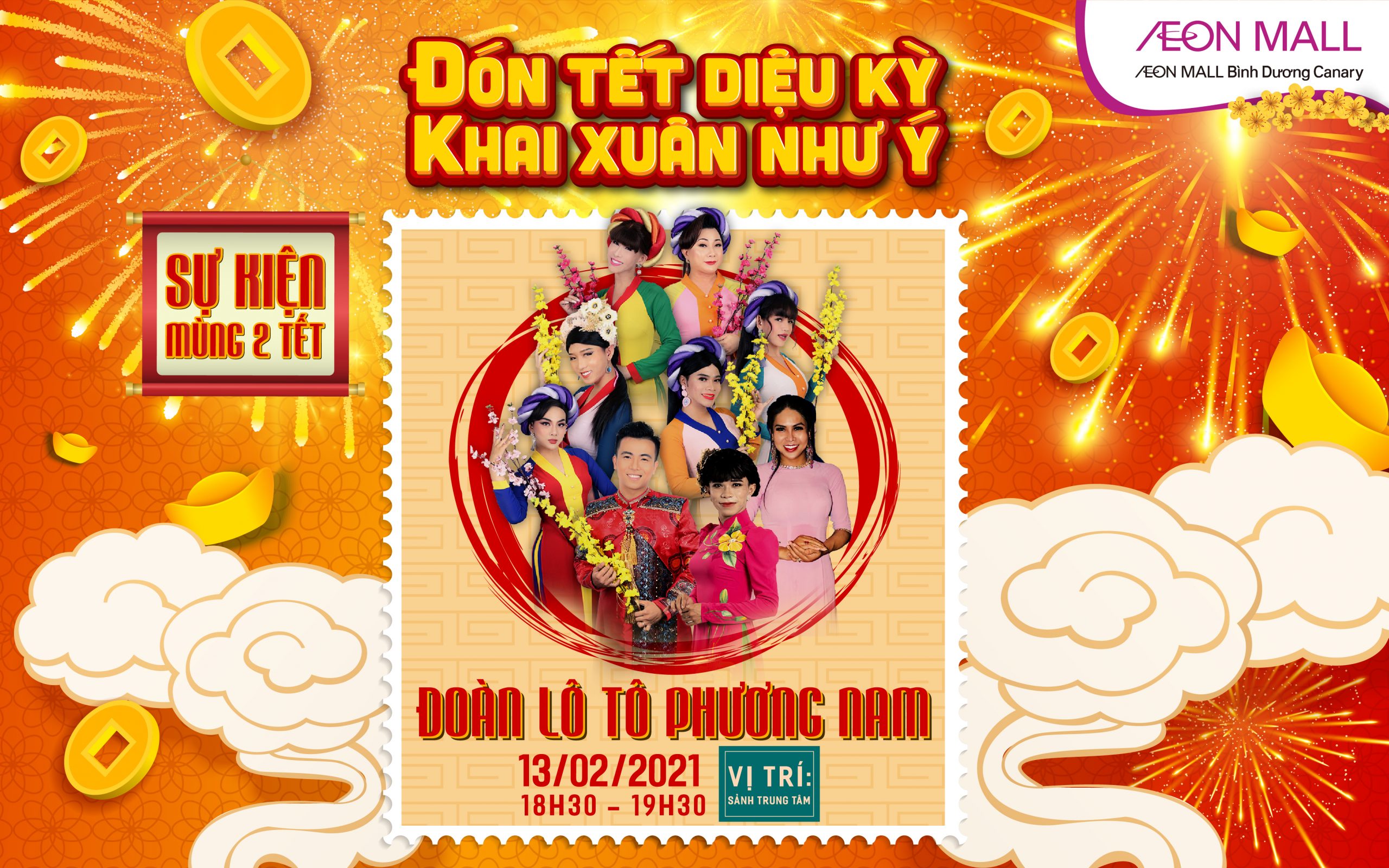 14/02/2021 – 3rd Day of Lunar New Year:

From 10AM to 9PM: Couples will be able to join the ENTIRE FREE couple bracelet activity right at the Central Court
From 7PM to 8PM: Acoustic Band live at Party Room in Foodcourt (2nd Floor next to CGV)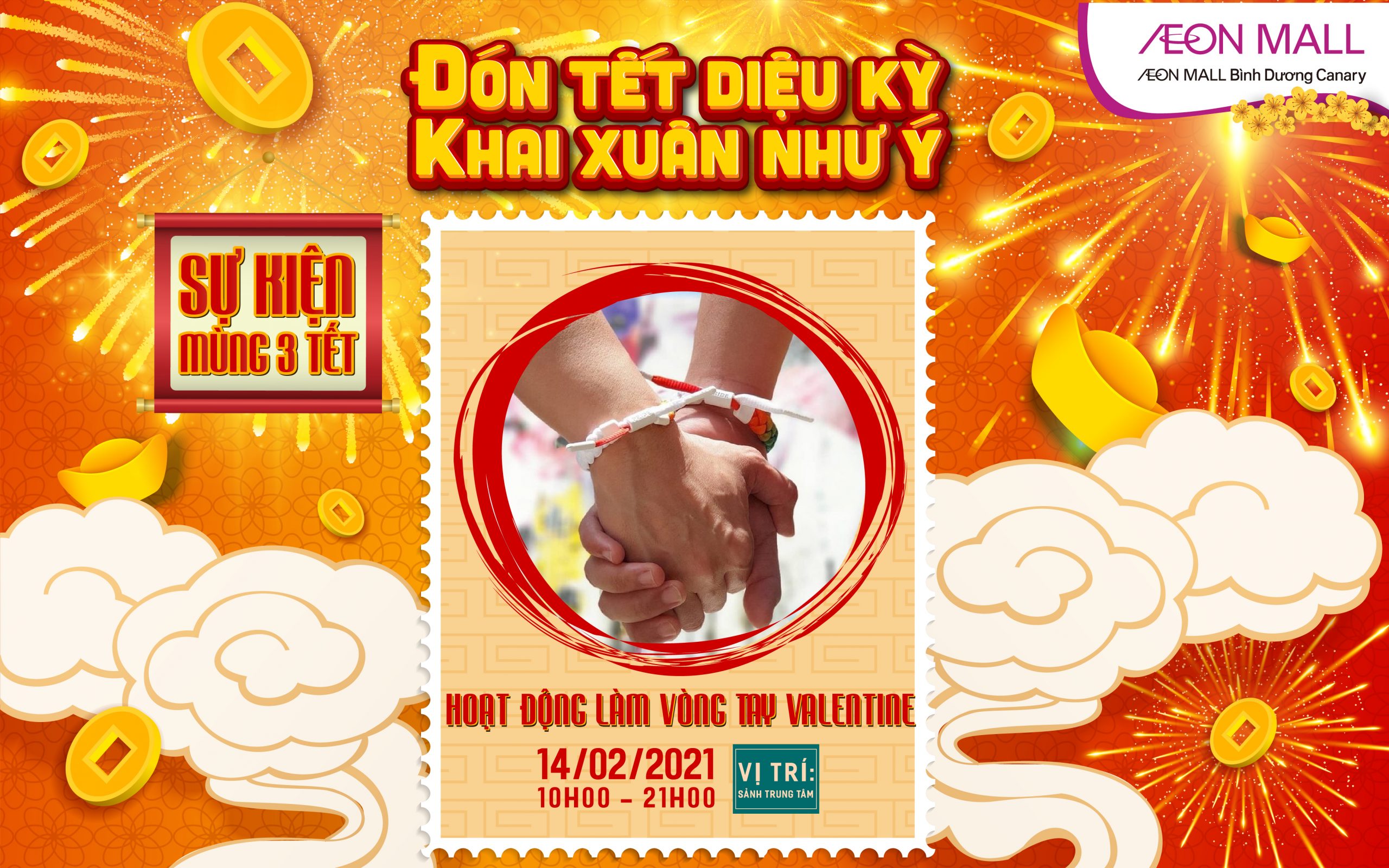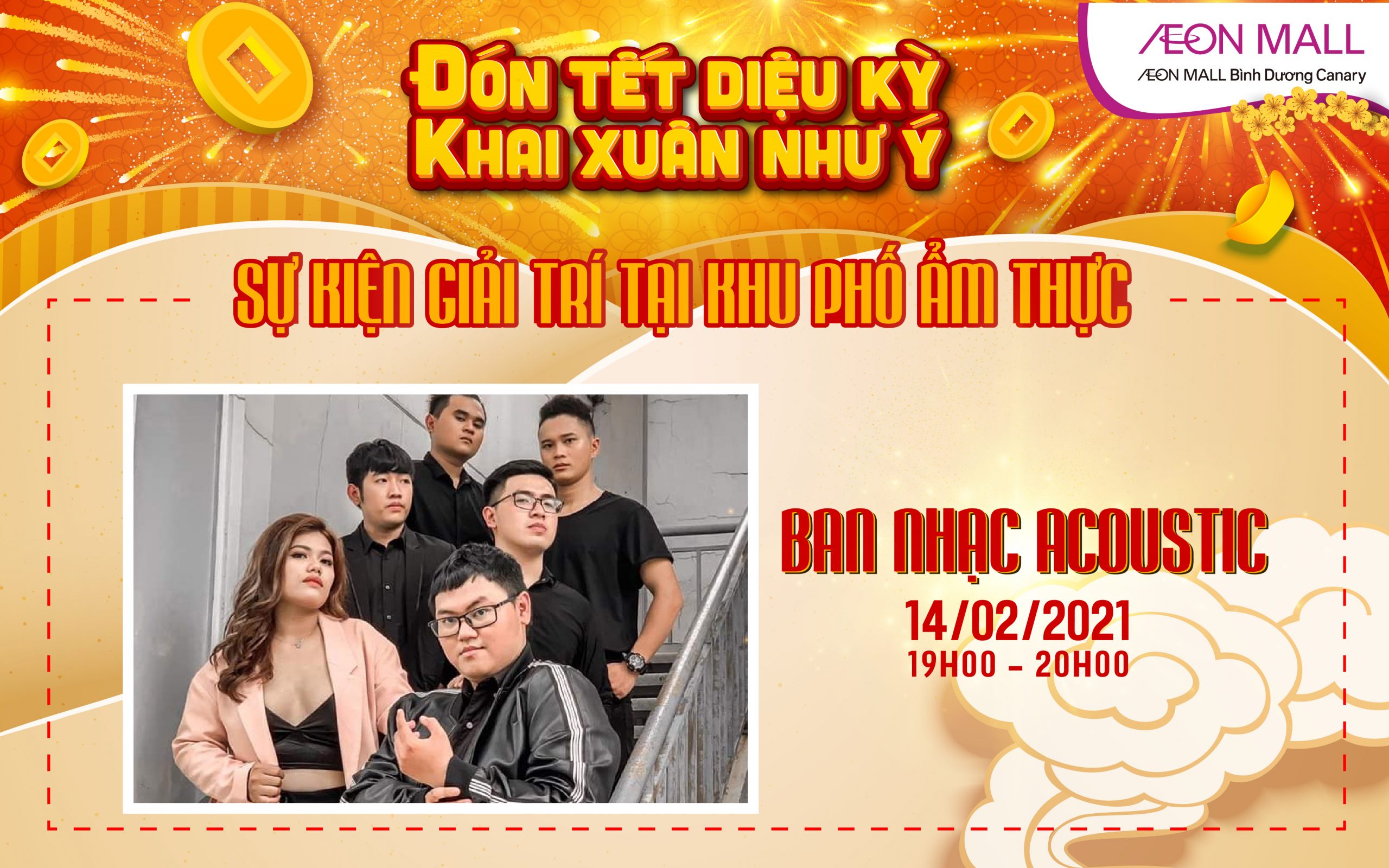 15/02/2021 – 4th Day of Lunar New Year:

From 6:30PM to 7:30PM: Welcome music shows with Dan Truong and Trung Quang
From 7PM to 8PM: Balloons clown in front of Foodcourt (2nd Floor next to CGV)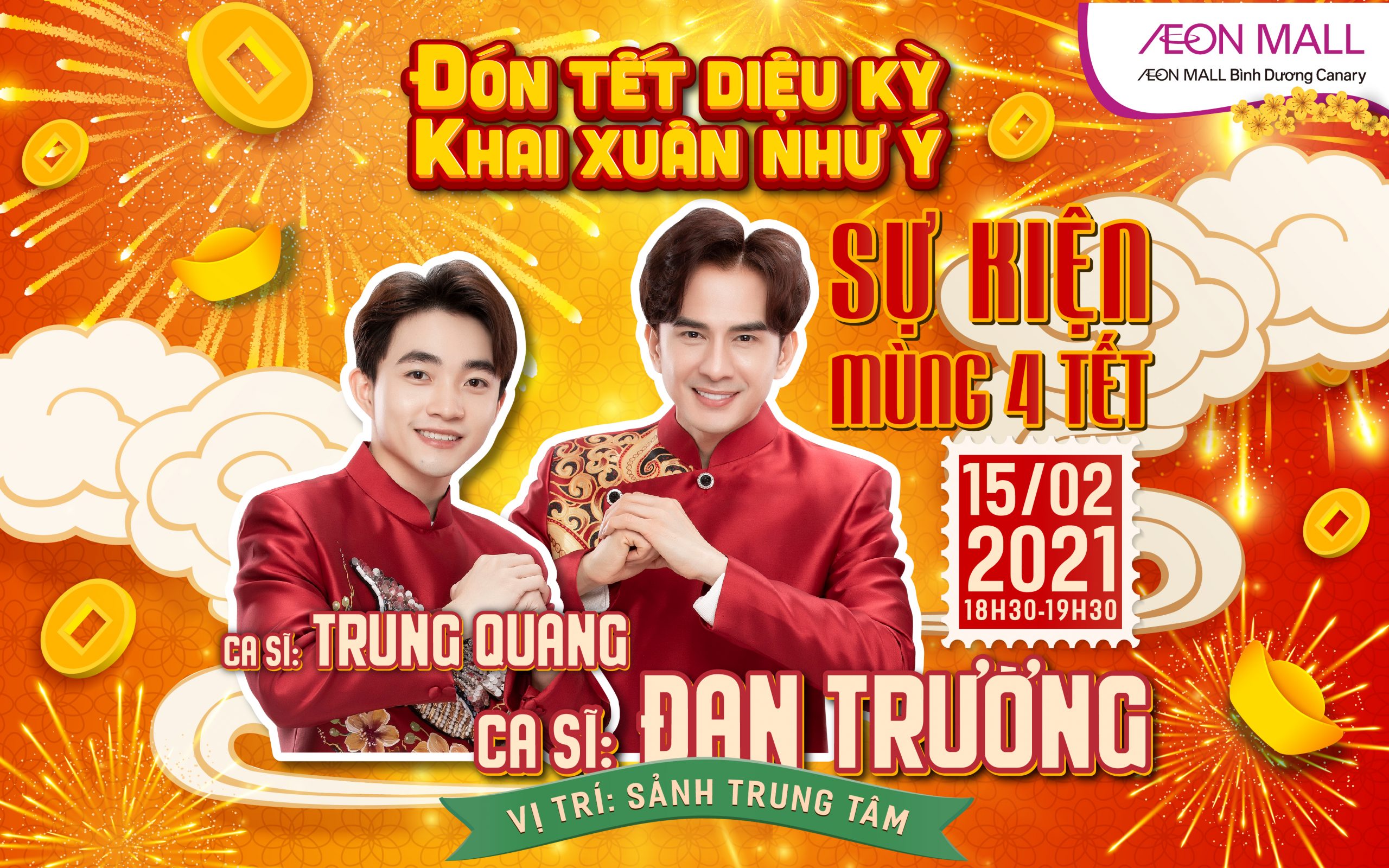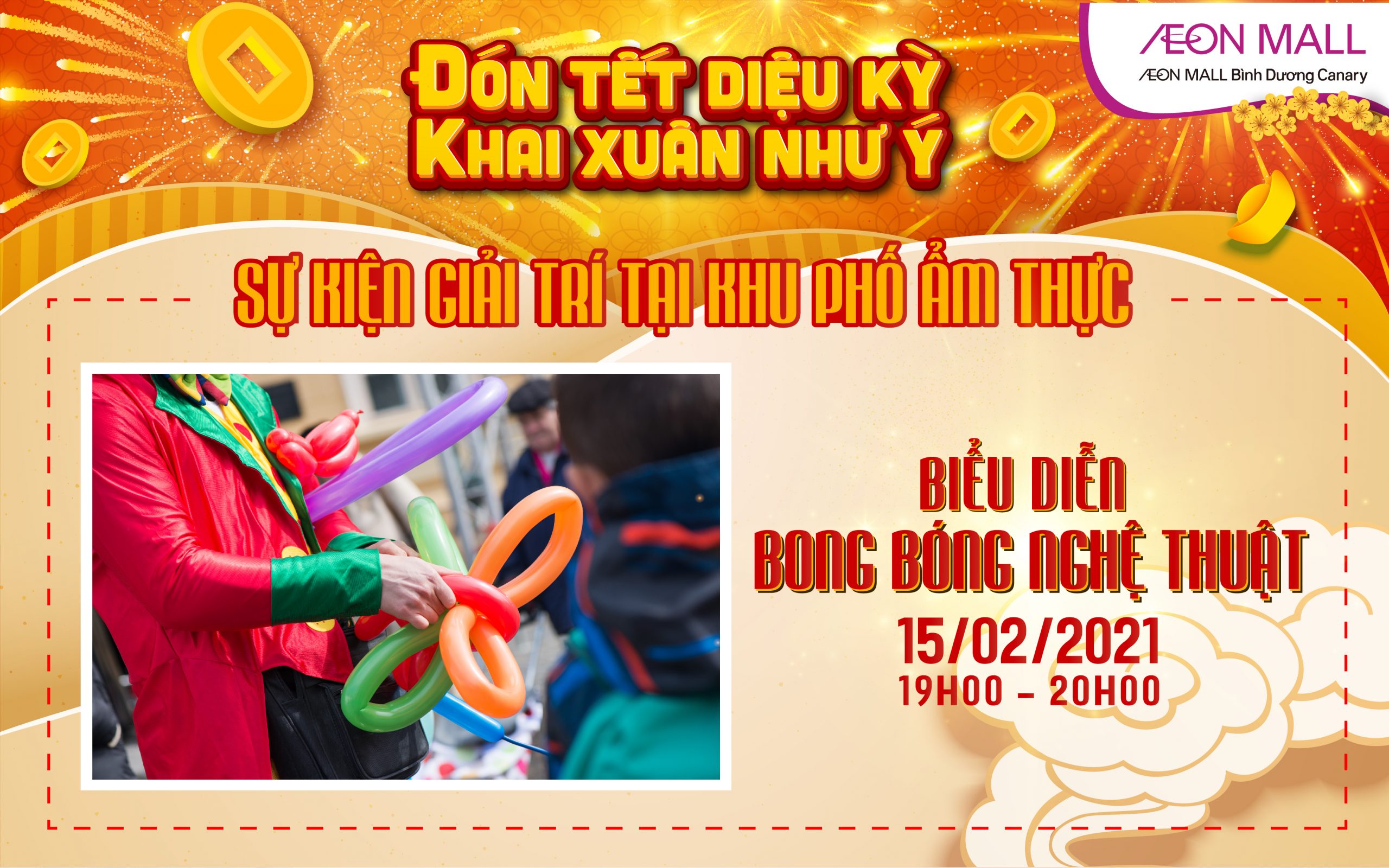 16/02/2021 – 5th day of Lunar New Year:

From 6PM to 8PM: At Center Court there will be a music shows with Singer Bella Vũ and Circus performance.
From 7PM to 8PM: Interactive magic shows with customers in Foodcourt (2nd Floor next to CGV)