Do you know anything yet???? AEONMALL VIETNAM application is updated with new features again. The most anticipated feature of this year is finally officially launched that is "AEONMALL VIETNAM REWARDS"
With this feature for every 10,000 VND when shopping at stores, customers will earn 1 coins. You can then use these coins to exchange for gifts and vouchers equivalent to the number of coins available in the gift store of App AEONMALL Vietnam.
In addition, there are many exclusive offers for members such as:
50 coins for new members
10 coins on the member's birthday
5 coins when inviting friends to register as a member
x1.3 to x2 on holidays and special occasions. special
10,000VND = 5 cents when accumulating coins at Foodcourt
Thousands of reindeer, teddy bears and lovely Christmas gifts are already waiting in the gift warehouse. What are you waiting for, download the AEONMALL Vietnam app and start your shopping journey to accumulate coins and get the best gifts right now.
Download here:
Android: http://bit.ly/AMBDandroid
MEMBER REGISTRATION WITH ONLY 4 STEPS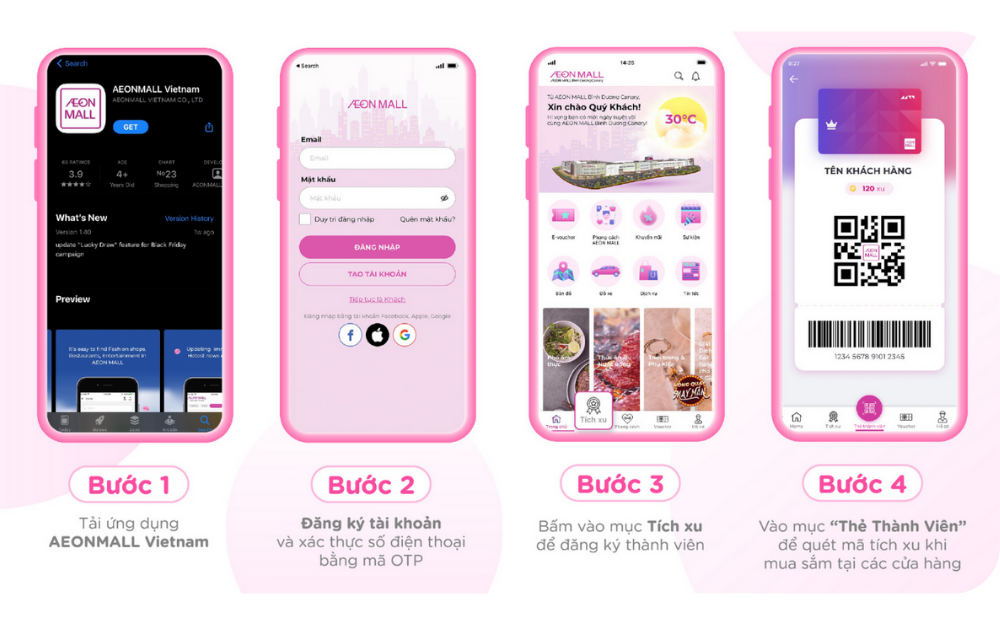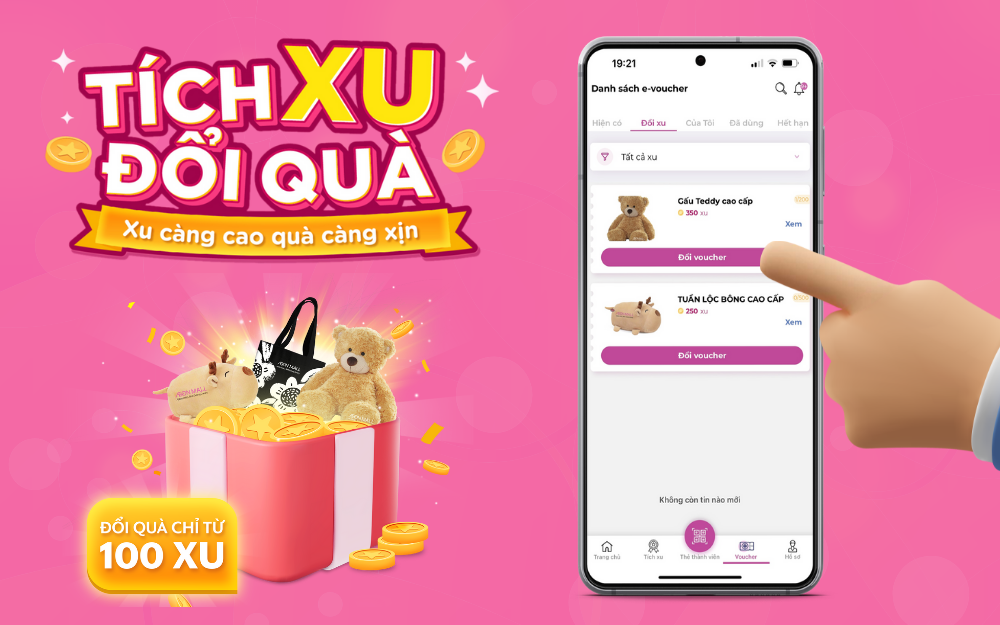 ***Note: The program only applies to card payments through Payoo's POS system