Mulled wine is a favorite hot wine of Westerners every Christmas. Let's go to the kitchen and show off your cooking skills with this interesting drink!
Ingredients:
2 bottles of red wine

2 lemons

2 oranges

200g sugar

50g honey

6 cloves

5 branches of anise

2 branches of cinnamon

3 bay leaves

1 nutmeg
Making:
Step 1: Preliminary processing
Wash the oranges and lemons, then cut them into circles about 1-2 cm thick.
Step 2: "Cook" wine
Choose a medium to thick saucepan, bring all ingredients together and cook over medium heat until the wine mixture comes to a gentle boil, then reduce heat to low and cook for about 10 minutes. That's it, the hot wine is done!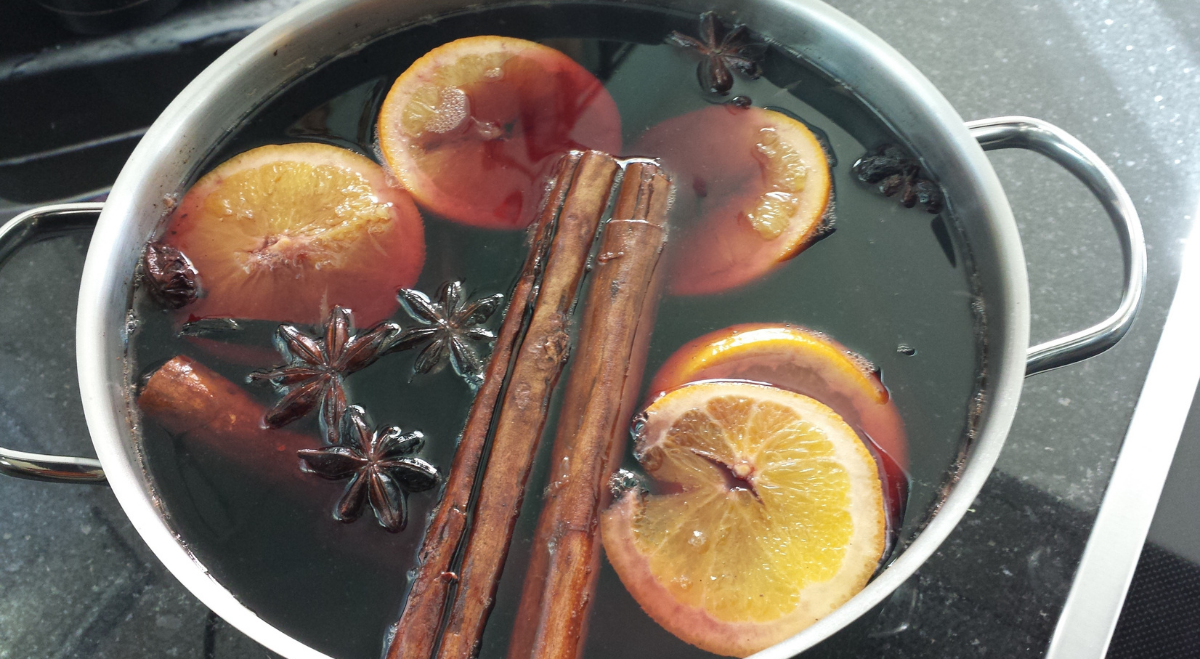 Step 3: Serve
Wait for the wine to cool down, put the wine through a sieve to filter out the flower residue, cinnamon can be enjoyed! You can add a few slices of fresh orange to the glass for more flavor!