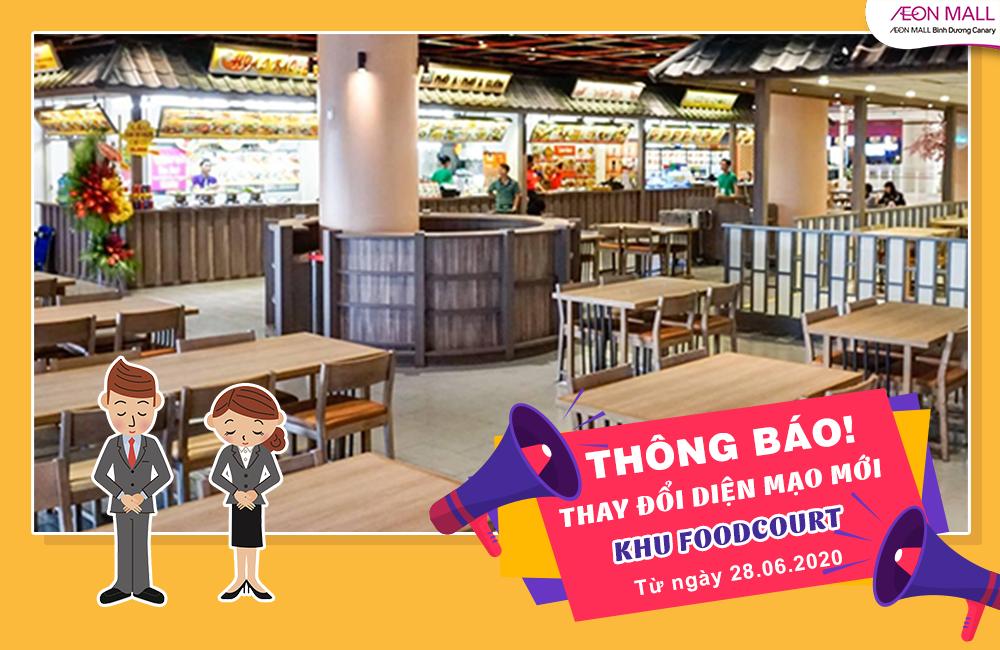 🔹 From 28th June, Foodcourt area of AEON MALL Bình Dương Canary will close to repair for new renovation, wider to adapt the demand of customers in the coming time.
🔹 Expected operation time: November 2020.
🔹 We deeply apologize for this inconvenience! We would like to thank our customers for always trusting and supporting AEON MALL Binh Duong Canary!