Binh Duong – Conduct the community vaccination against Covid-19 at Shopping mall
Safe Community – Safe Home
Binh Duong is a province with many industrial zones with 1.2 million employees in the area. Apart from proactively taking serious countermeasures to prevent and control infection in the community and production facilities, to ensure the wellbeing of local citizens, Binh Duong province and Thuan An city have planned to conduct the large-scale vaccination against Covid-19 in the area.
After discussing and planning with the Medical Center of Thuan An City and under the guidance and control of the Center for Disease Control of Binh Duong Province, AEONMALL Vietnam decided to provide the venue for the vaccination campaign against Covid-19 at AEON MALL Binh Duong Canary; with the aim of ensuring convenience, safety and rapidity of this large-scale vaccination.
From July 8 to July 12, about 3,300 employees working at factories and shopping malls in the area were vaccinated with safe distance and the good observance of the 5K message.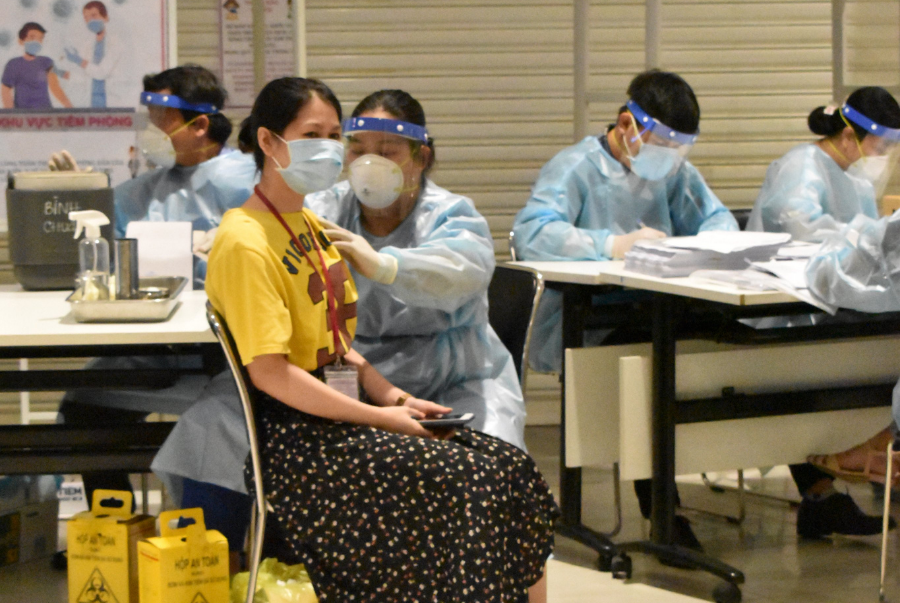 This model is a compelling coordination between the government and businesses. AEON MALL Binh Duong Canary has spacious site and proper equipment, which includes large parking area, smart signs, and contacless body temperature scanners. The location not only allows people to follow the instruction easily and quickly while conducting vaccination but also guarantees social distance with safe and separate entrance and exit. Furthermore, disinfection with Chloramine-B at this area after each vaccination date is also implemented.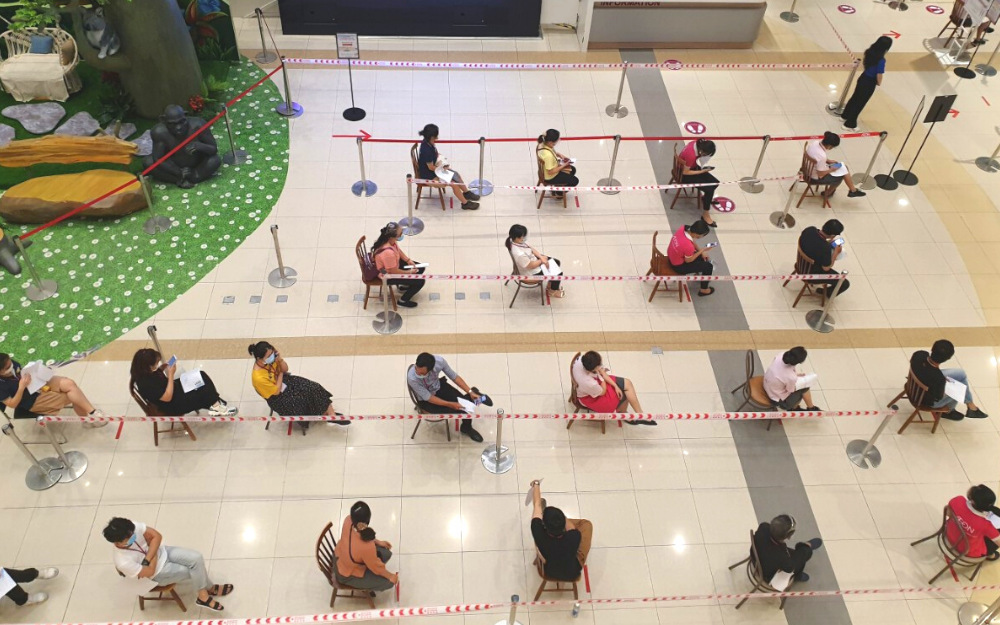 Vaccination at the Central Court of AEON MALL Binh Duong Canary
Based on the AEON Basic philosophy of "Pursuing peace, respecting humanity, and contributing to local communities, always with the customer's point of view as its core", AEONMALL Việt Nam strictly follows Covid-19 prevention countermeasures and regularly renovates, provides new values and improves the physical facilities of the shopping mall to flexibly adapt to change.
Besides the donation to the Vietnam Fund for Vaccination Prevention of Coronavirus Disease 2019, in the hope of becoming a shopping mall that contributes to a "safe community – safe home", AEONMALL Vietnam will continuously accompanies with local community to defeat the Covid-19 pandemic soon.