5 SUPER EASY STEPS TO USE E-VOUCHER ON AEONMALL VIETNAM APP
Step 1: Download and sign in/ sign up to AEONMALL Vietnam app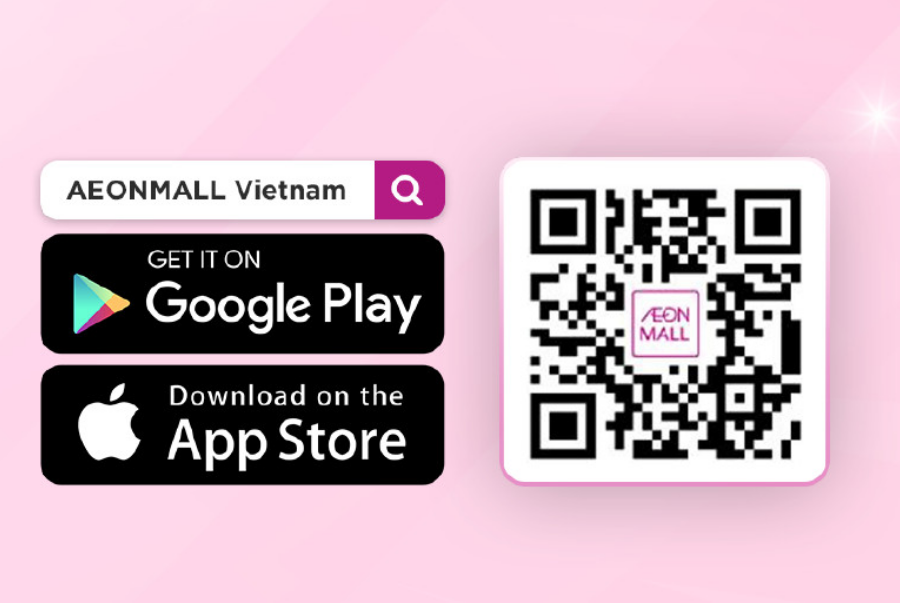 Link IOS:
https://apple.co/2VZuuXr
​
Link Android:
http://bit.ly/2IFgLNz​
Step 2: Choose "Get" on the main screen to see all the exciting gifts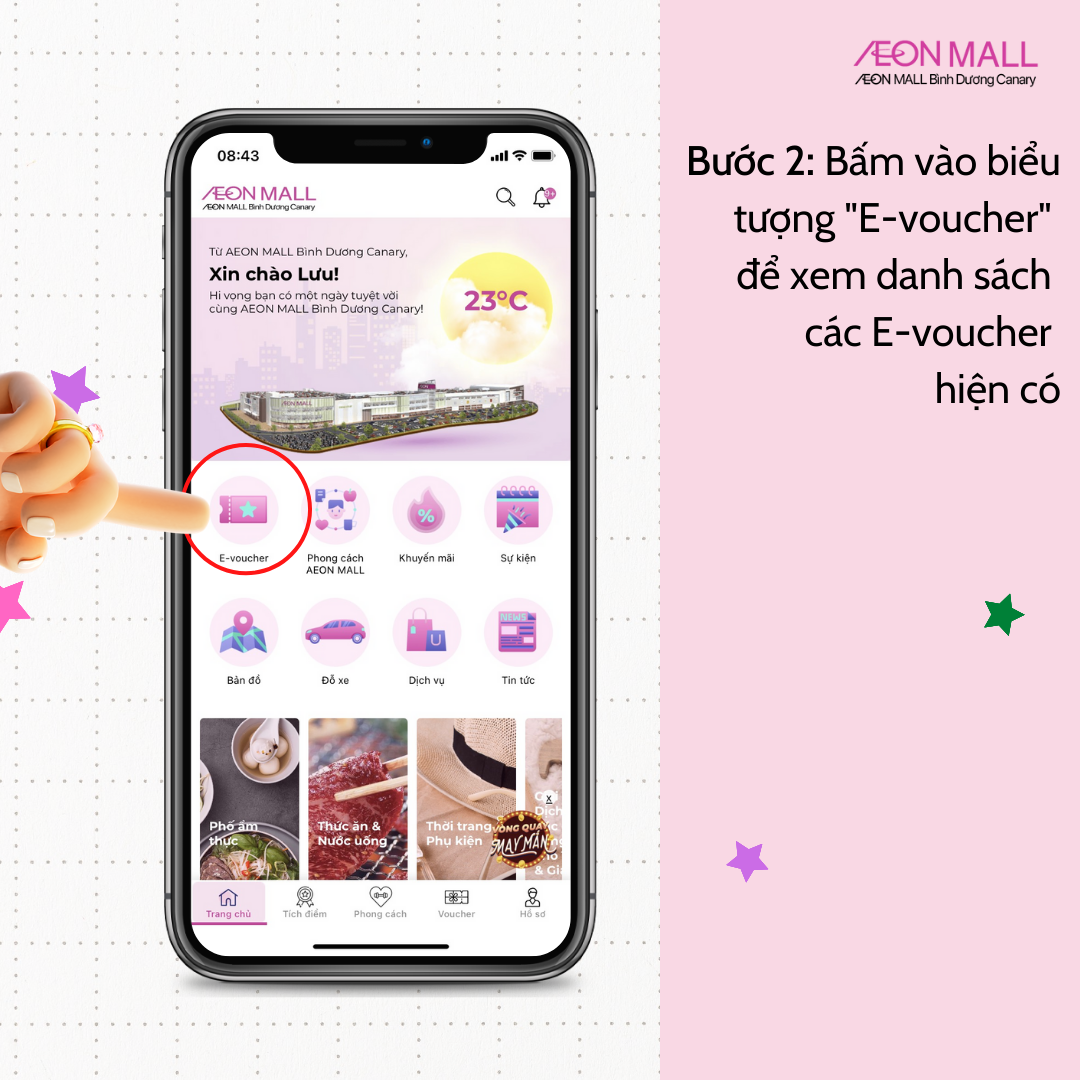 Step 3: Scroll up & down to see all the available e-voucher, choose "Save" to get one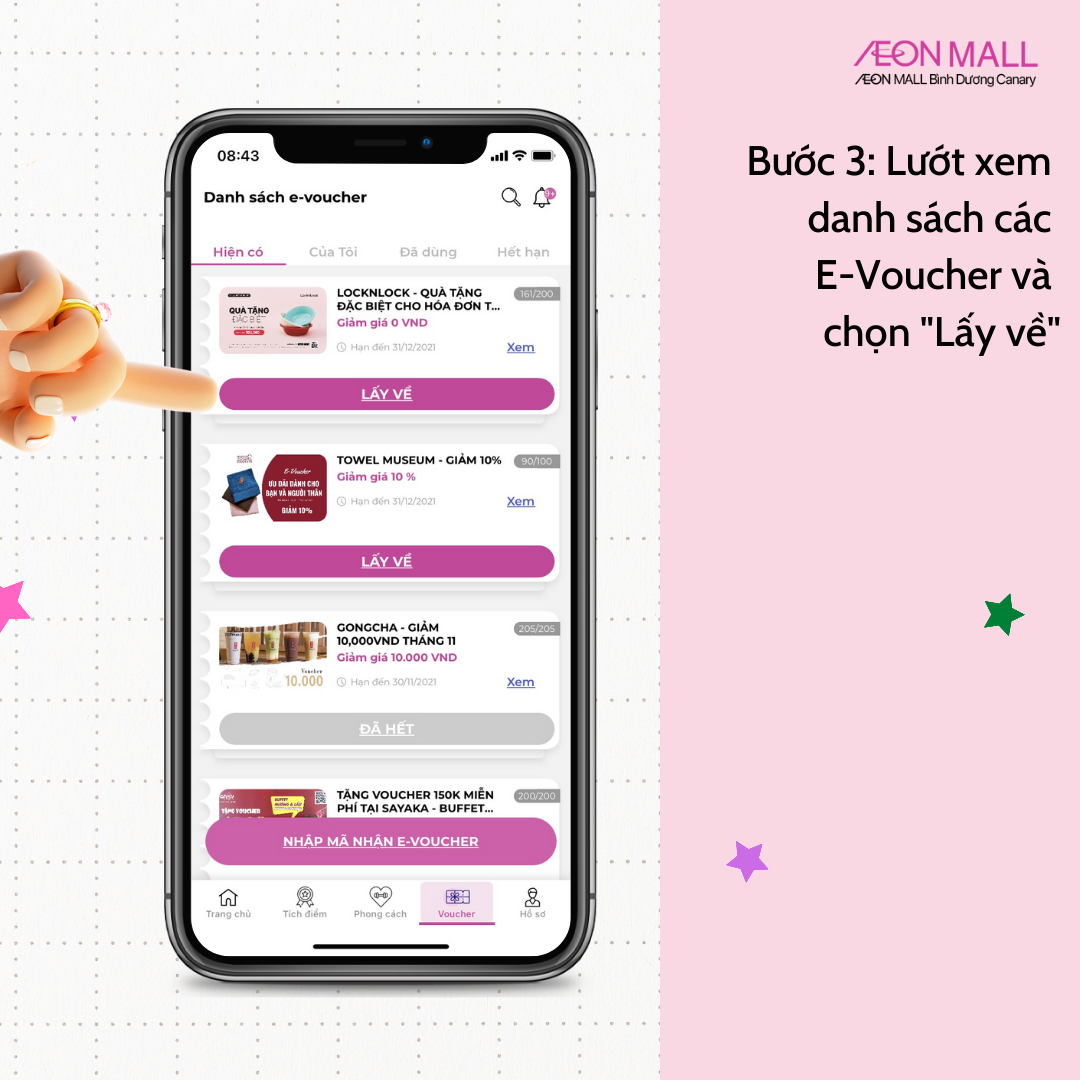 Step 4: Move to "Mine" tab to pick the e-voucher you want to use by choosing "Detail"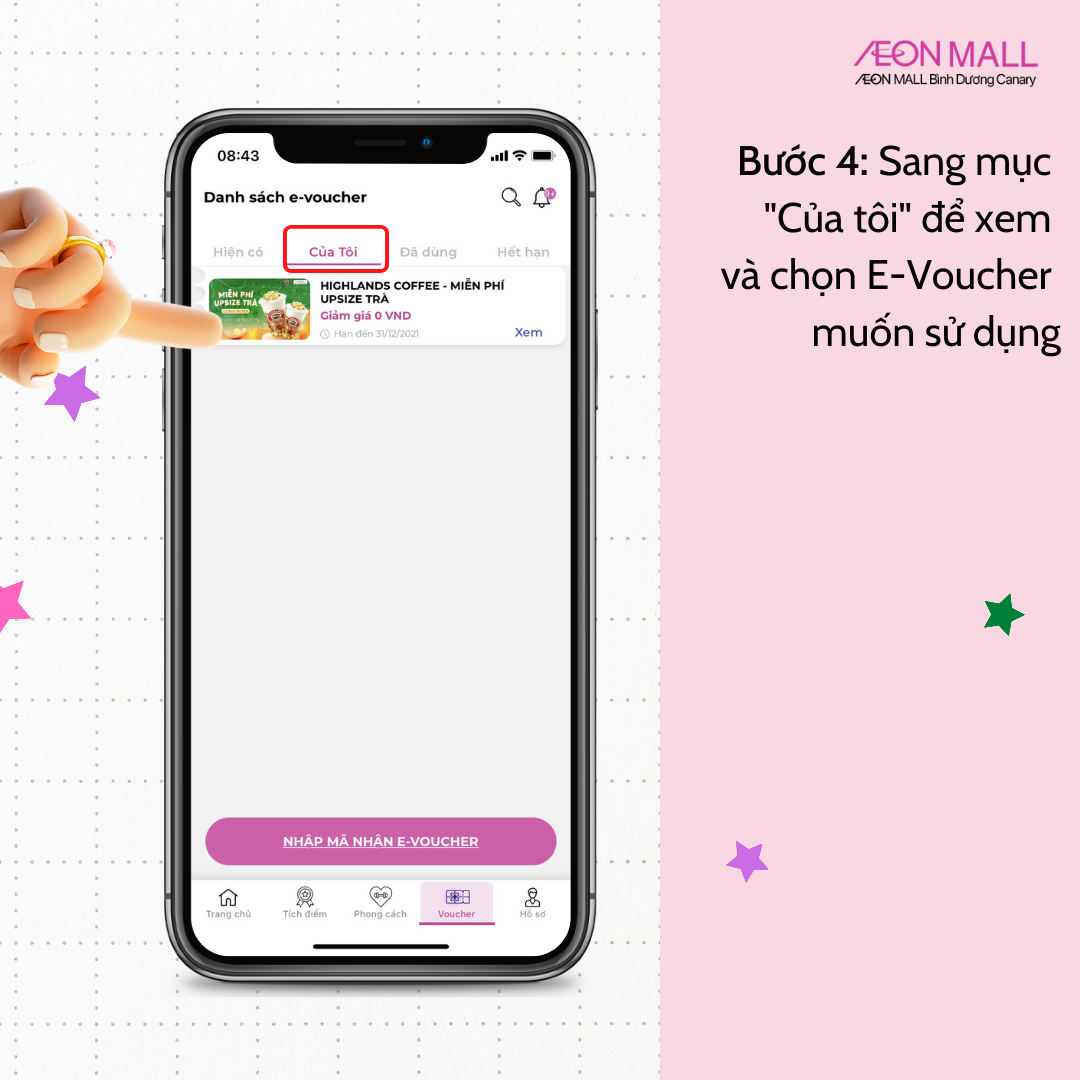 Step 5: Choose "Use", then show the QR code to the tenant's staff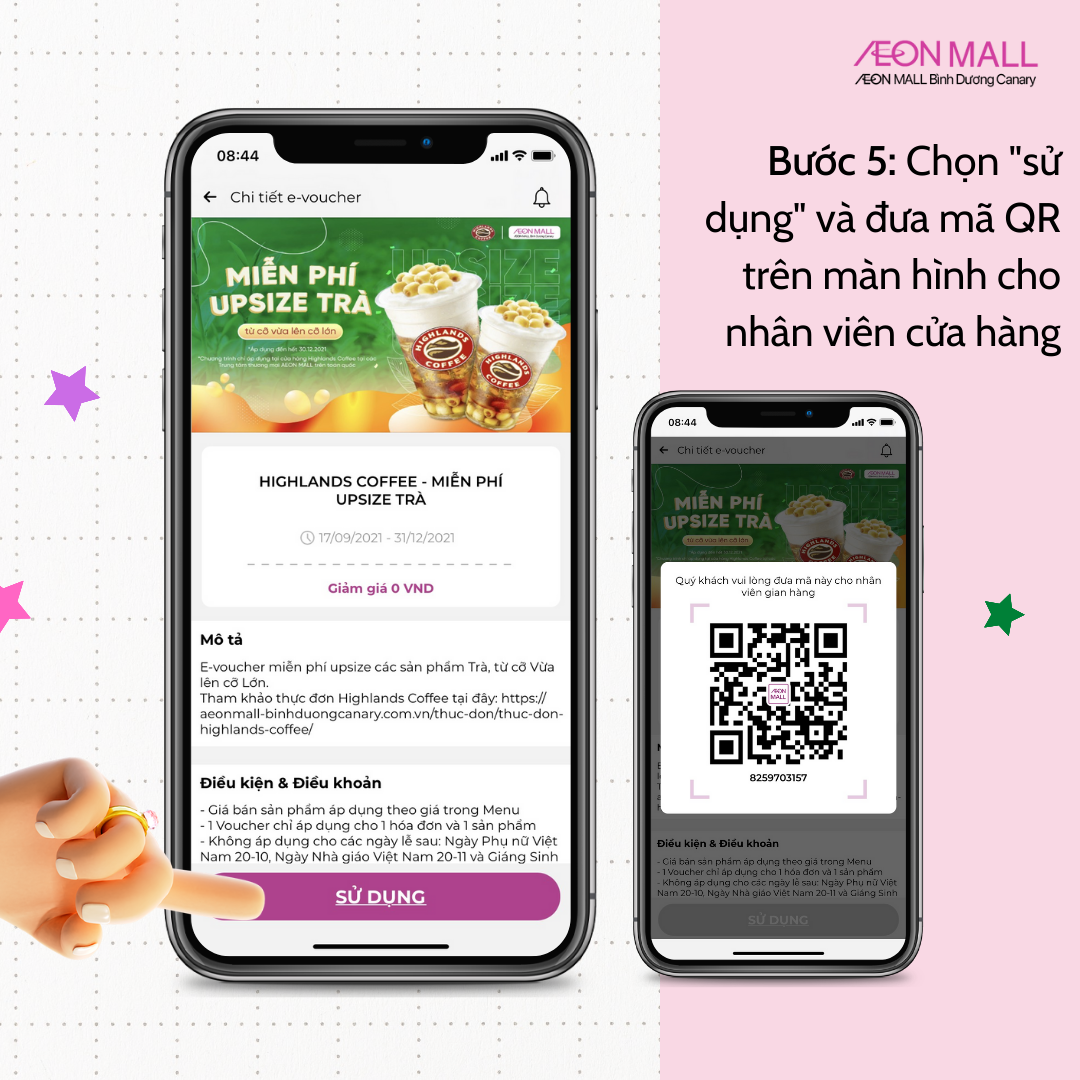 Just by following these 5 simple steps, you can now get nonstop shopping without dropping. Quickly download and sign in to AEONMALL Vietnam app to check out our hot promotion !!
*** Notice: Please make sure you are choosing the right location "AEON MALL Binh Duong Canary"