With the shopping mall type "A destination for thousands of experiences", AEON Binh Duong Canary is constantly expanding and changing to comprehensively meet the increasing demands of customers of all ages, contributing to improving values in daily life with a variety of new shopping experiences and diverse products and services.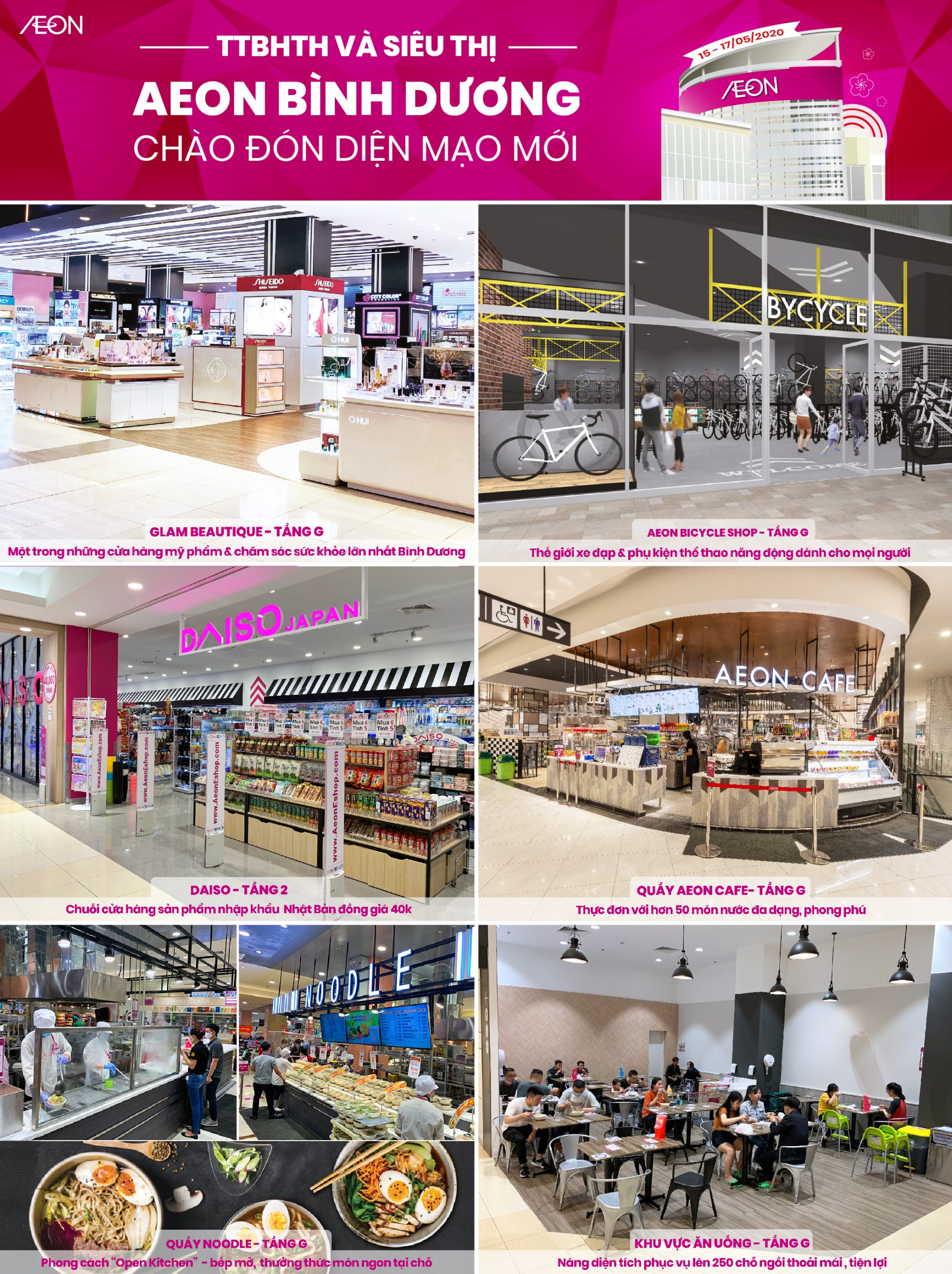 From 15th May 2020, AEON Binh Duong Canary will officially launch a renovation with a series of shopping shops & "brand new" food areas.
Remember not to skip:
Glam Beautique – A paradise of shopping for health and beauty products, with full of famous brands in Viet Nam and the world, especially quality products from Japan.
AEON Bicycle shop – A world of bicycles and sports accessories for everyone, sale up to 40% off with high-end fashion backpack gifts
DAISO – A Japanese imported product store, priced at VND 40,000
T – Shirt Shop – T-shirt fashion area, youthful & stylish design, only from VND 99,000, at the 1st floor of AEON Department stores area.
Noodle Counter – "Open Kitchen" Style – Enjoy delicious food on the spot
In particular, the self-catering area increases the service area up to 250 seats, comfortable & convenient for your family to have fun at the weekend.
And there are countless exciting experiences waiting for you at the AEON Department stores area & AEON Binh Duong Canary Supermarket.