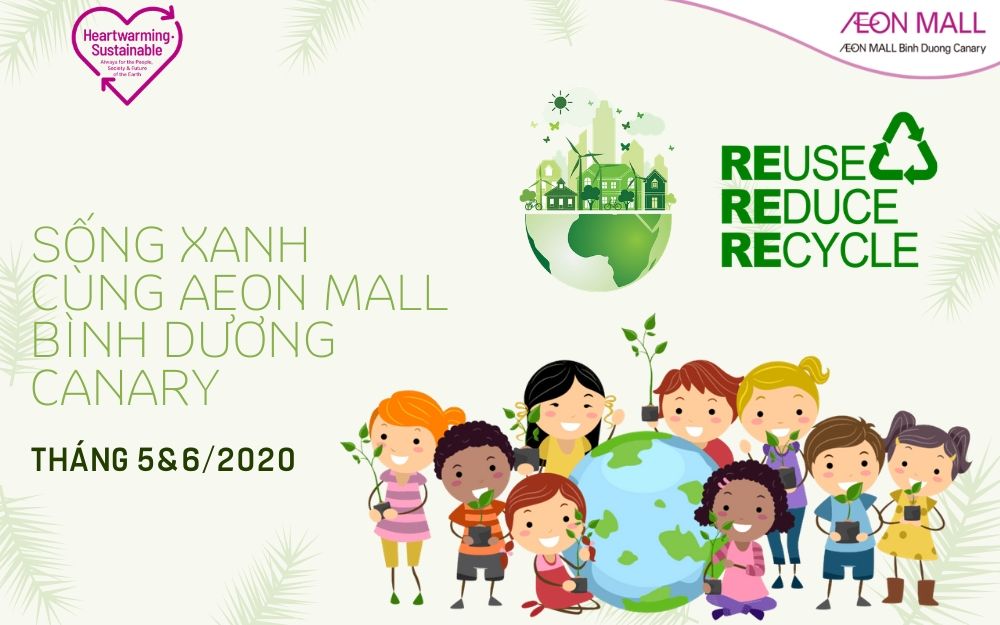 The phenomenon of biodiversity loss and global warming are environmental issues of global concern. Therefore, the preservation of habitats and biodiversity conservation has become the most urgent issue today. Accompanying the World Environment Day in 2020 with the theme "Biodiversity",  AEON MALL Binh Duong Canary organized the campaign "World Environment Day 2020" to convey the message of environmental protection, biodiversity and sustainable development to each individual throughout active activities.
1. Phase 1: Waste classification activities
In response to the "World Environment Day" campaign, the collection of plastic waste took place from May 20-28, 2020 helped customers understand the proper waste separation process to carry out recycling and reuse. This activities were positively responded by customers.
Customers performed 2 simple steps of waste classification.
Step 01: pour excess water in a plastic cup, plastic bottle or plastic box into the orange bin (wet garbage)
Step 02: put plastic bottles, plastic cups, plastic containers, … plastic items that have been left in the green bin (dry garbage)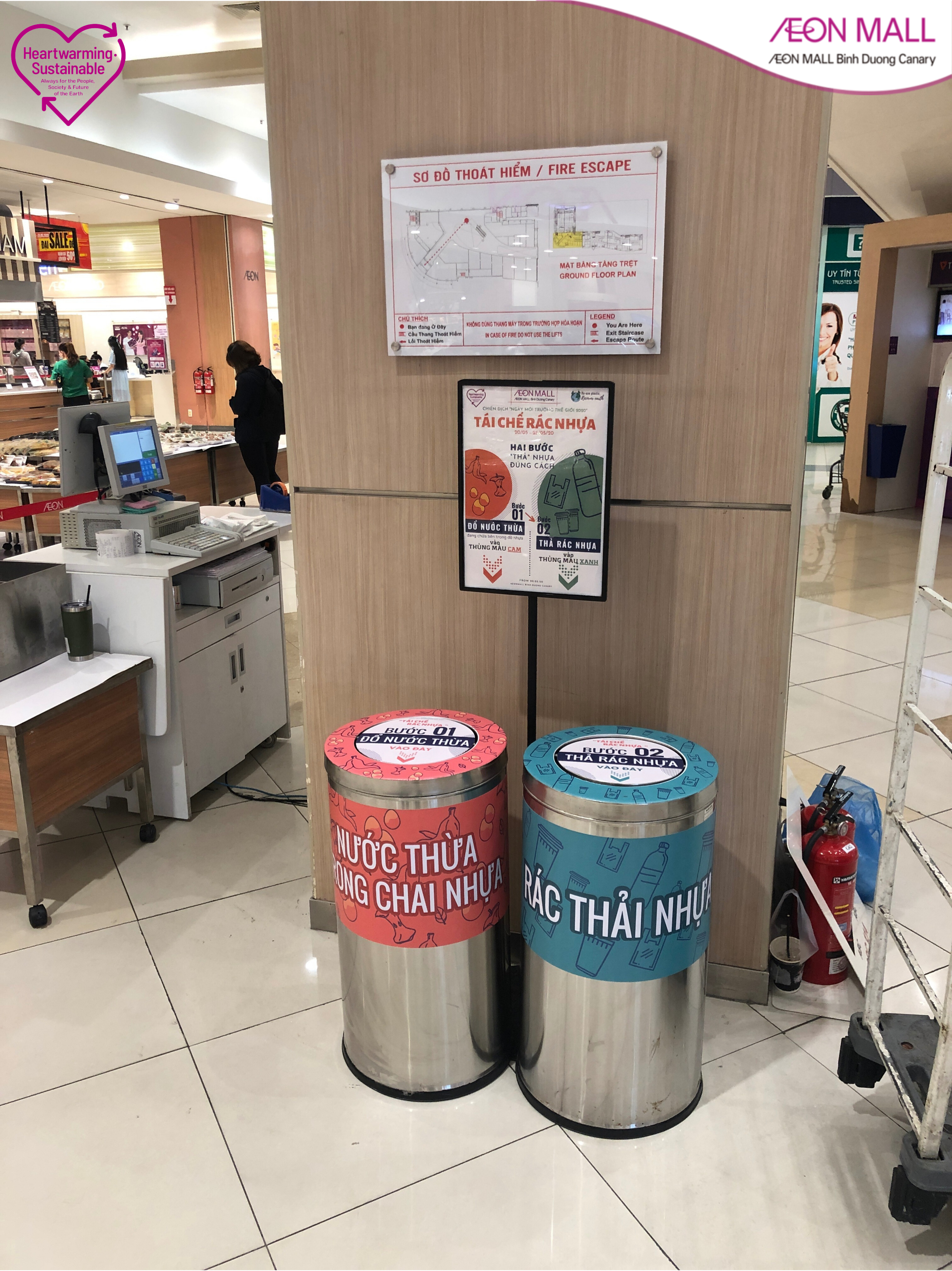 2. Phase 2:"Recycling – Planting" class from 5th to 7th June, 2020
The plastic waste in the green bin collected after the "plastic waste classification" activities from 20th to 28th May, 2020 had been used as material for the "plastic waste recycling class" for children from 6 to 11 years old took place in the Centre Court on World Environment Day from 5th to 7th June, 2020.
Purpose:
Deeply launching in students to actively participate in activities "World Environment Day"
Contribute to the propaganda, advocacy and education of students to raise awareness and responsibility for environmental protection
Develop students' creativity in recycling and reusing plastic waste, contributing to environmental protection
Content:
Children were instructed to make plant pots from used plastic scraps. Plastic scrap and materials used in the program were prepared and provided by the organizers.
After completing the item, the children moved through the "Planting seeds" area: staff guided the children with simple steps to plant the seeds.
Cooperating unit: KOHNAN JAPAN, Gong Cha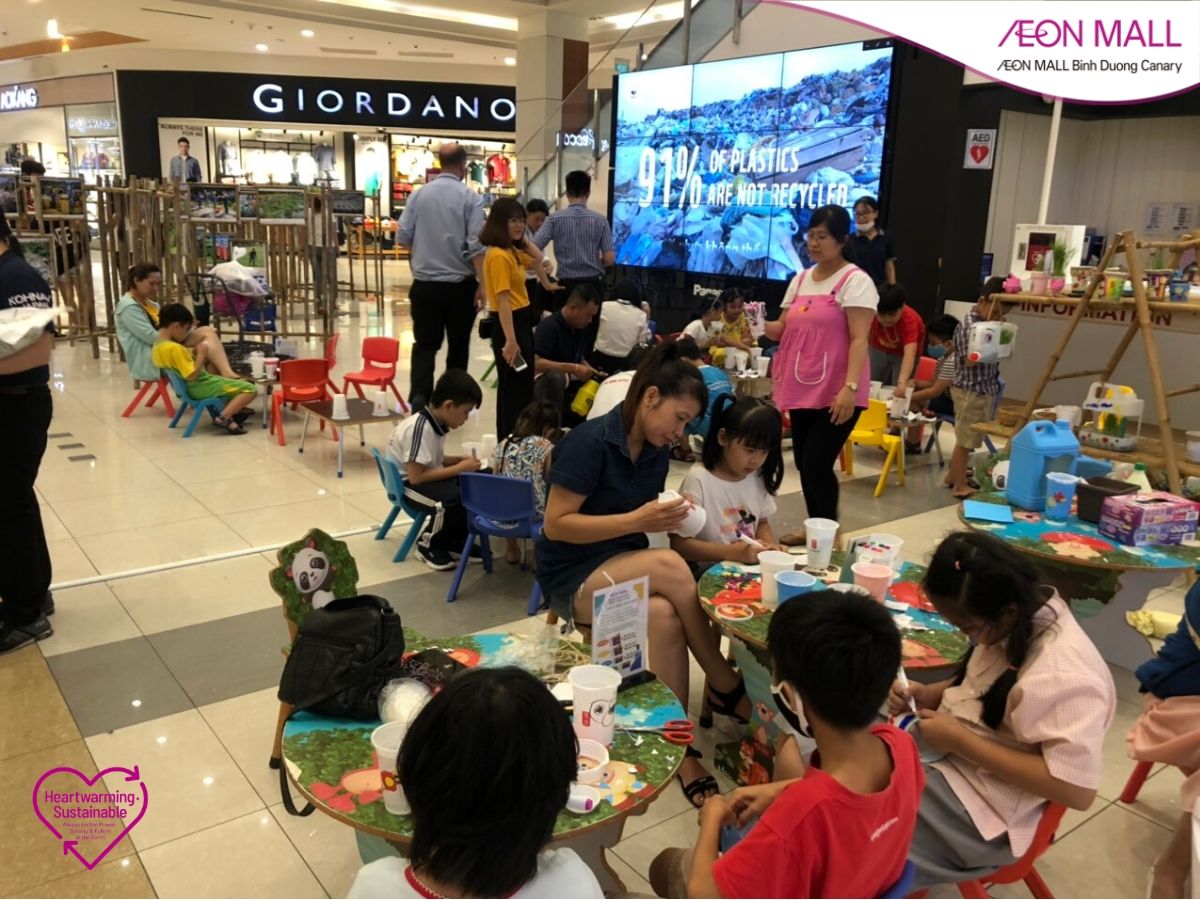 Photos of "recycling – planting" class for children from 6-11 years old in the Centre Court, AEON MALL Binh Duong Canary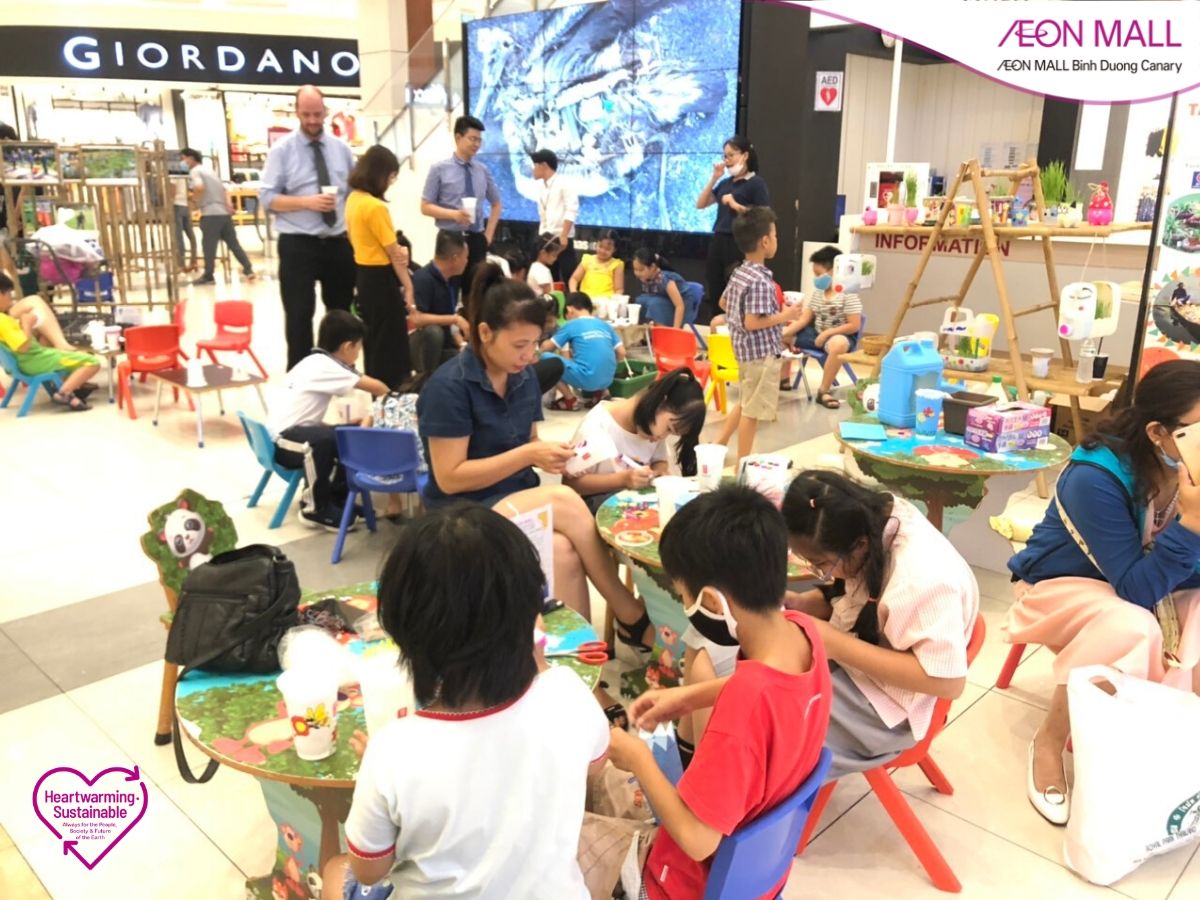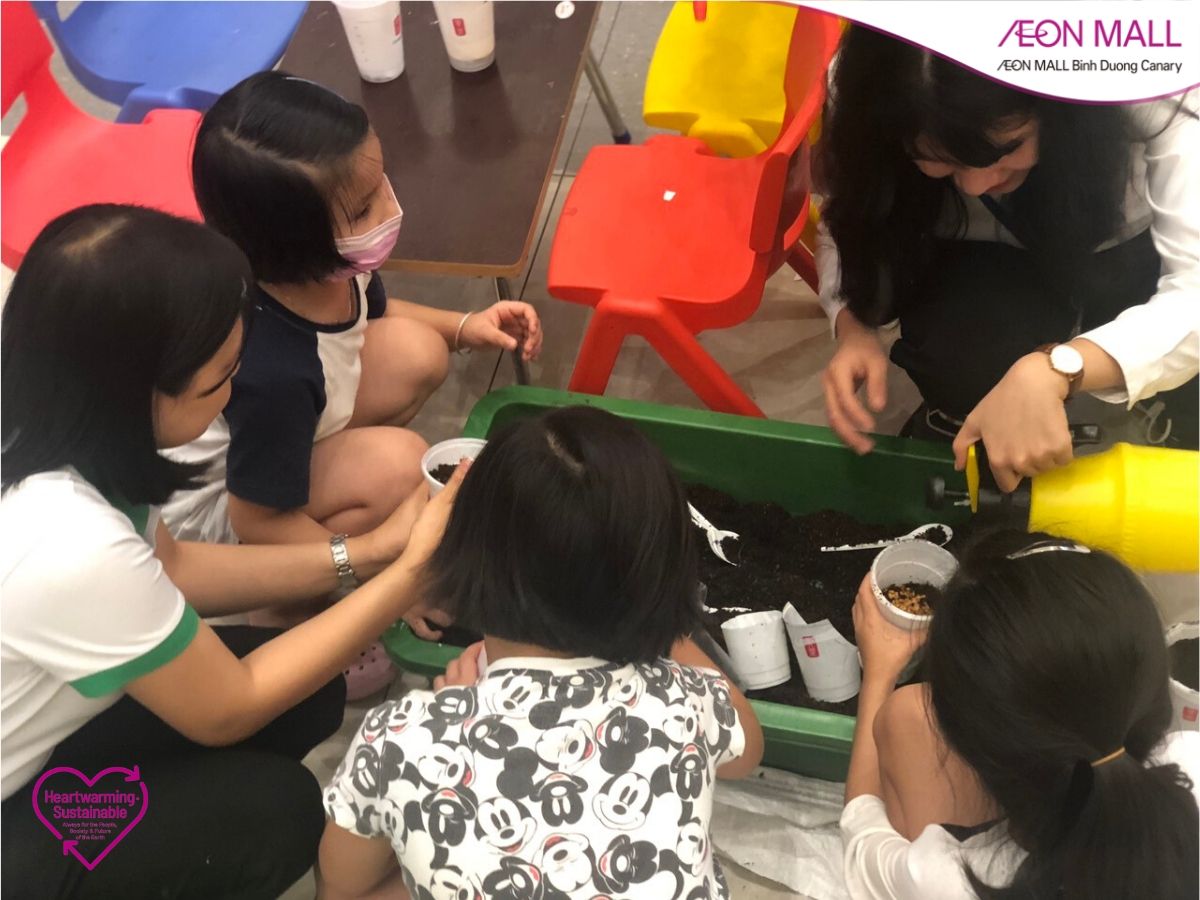 Display area of KOHNAN JAPAN's booth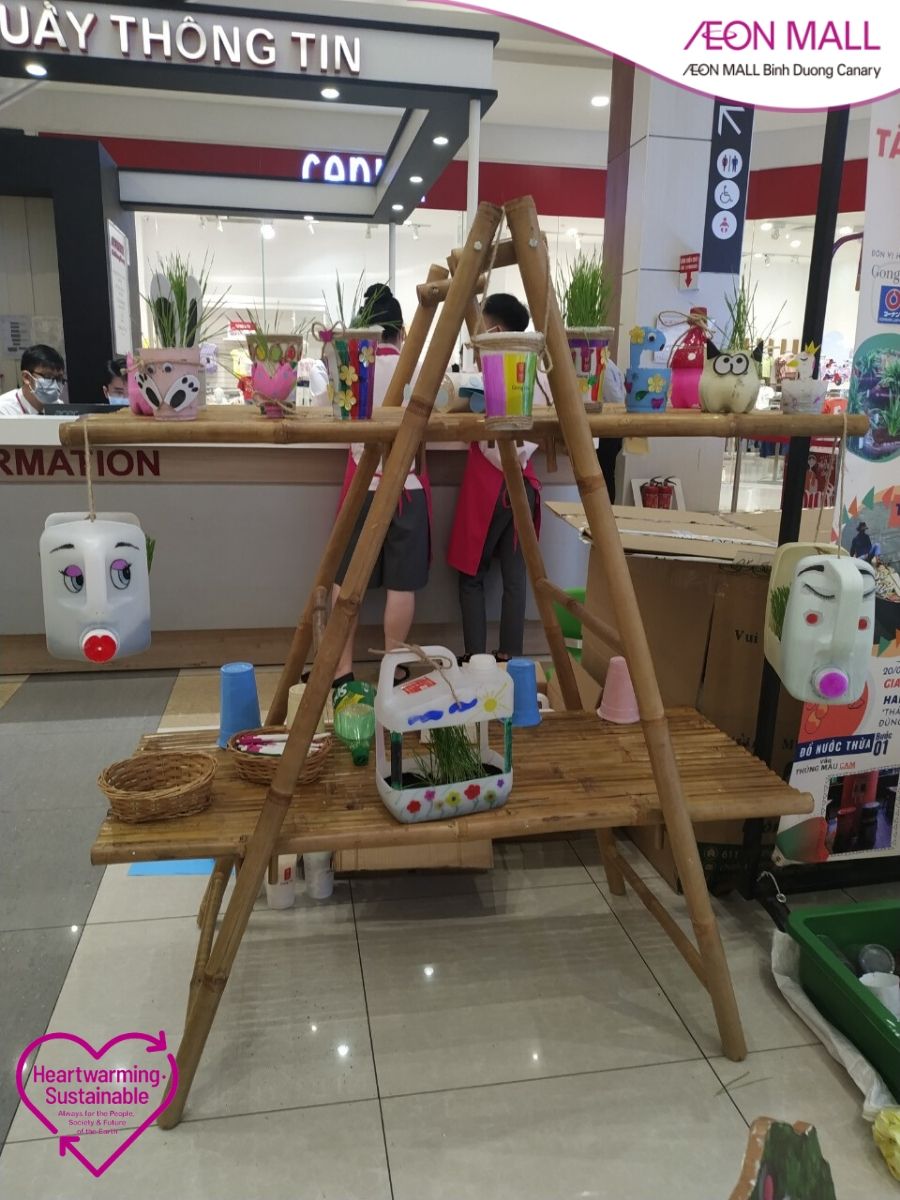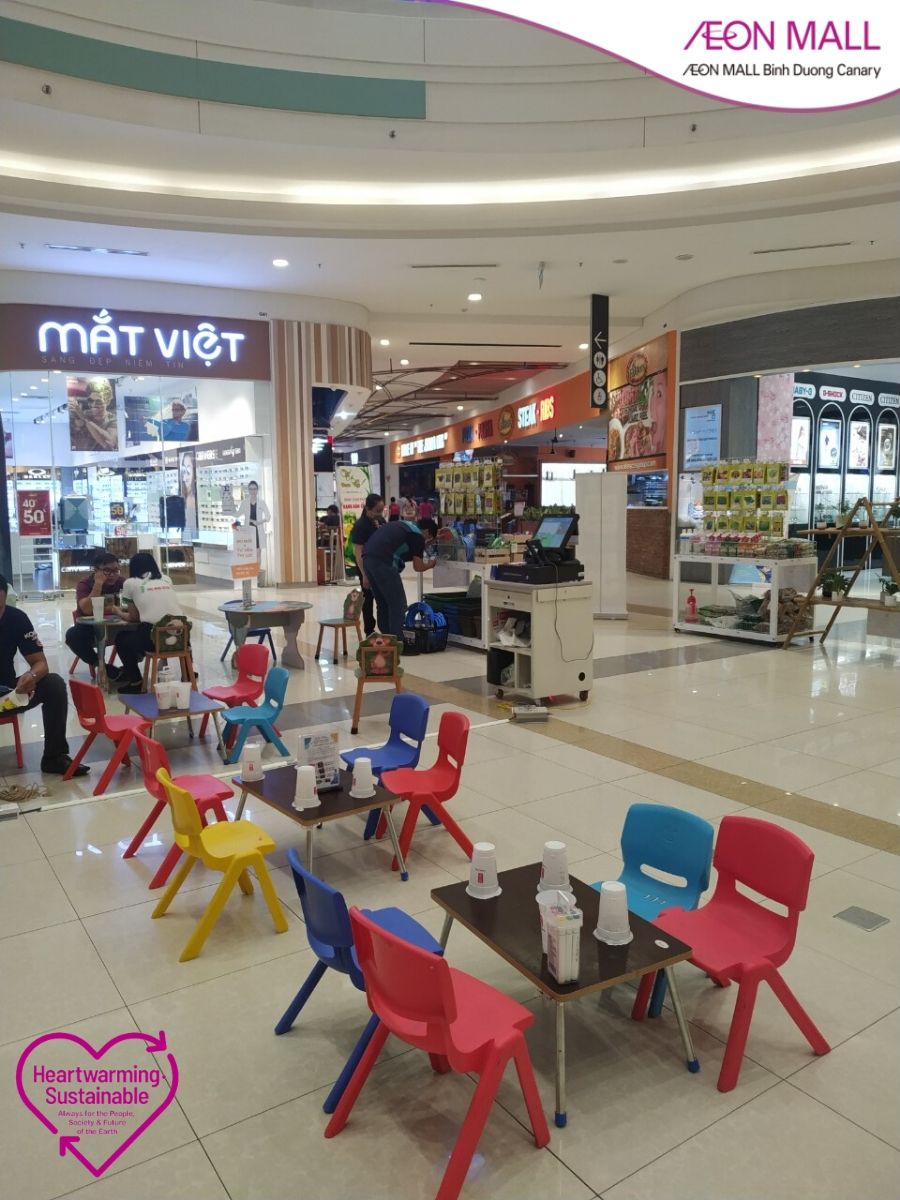 3. Exhibition of green habitat paintings with the theme "Biodiversity"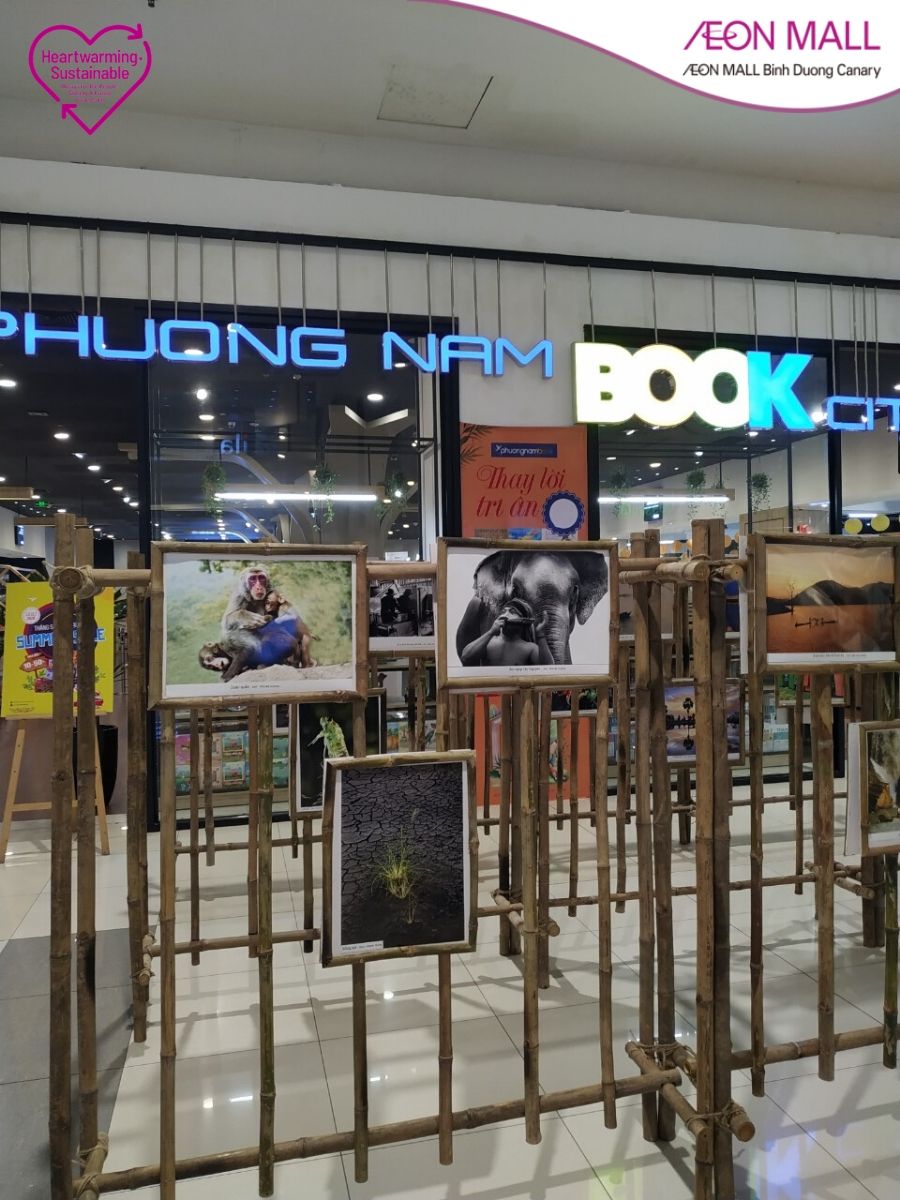 With the aim of bringing images, messages to protect the environment and raising awareness of the community, the exhibition of green habitat paintings with the theme "Biodiversity" taking place in Phuong Nam Book City from June 8 – August 16, 2020.