Celebrating a Brand New Year with thousand Tet gifts
From 15th January, 2021 to the end of 7th Ferbuary, 2021, we would like to introduce our Special 2021 Tet Promotion, this promotion will be applied  in every store of kidzooona Việt Nam. By purchasing 2 tickets for every bill, our beloved customers will receive a special set of Lucky Money  Envolope from kidzooona and a  Discount Price Voucher within the set.
Additionally,  whenever customers  purchase a ticket plus drink item/ face mask at kidzooona, customers will receive a round for the Lucky Box (Pachinko , Japanese Traditional game) to earn a chance for winning special prizes which only available during Tet Holiday 2021.
On behalf of our staffs and members, kidzooona  would like to wish to all of our beloved customers to have the best wishes and a happy new year.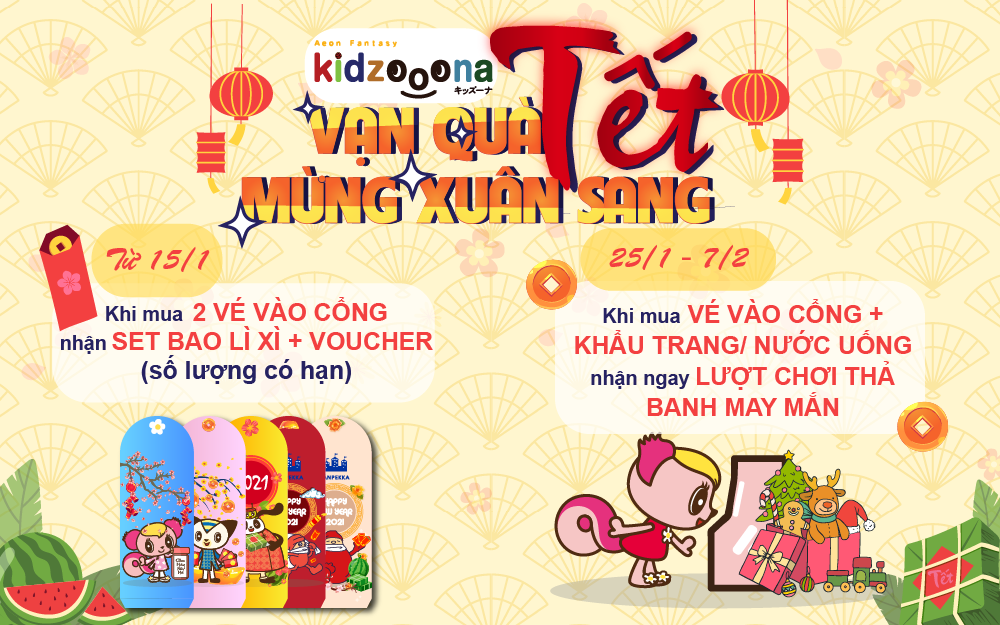 Location: Lot S20, Second Floor Aeon Mall Binh Duong Canary
Contact 0274 2461689