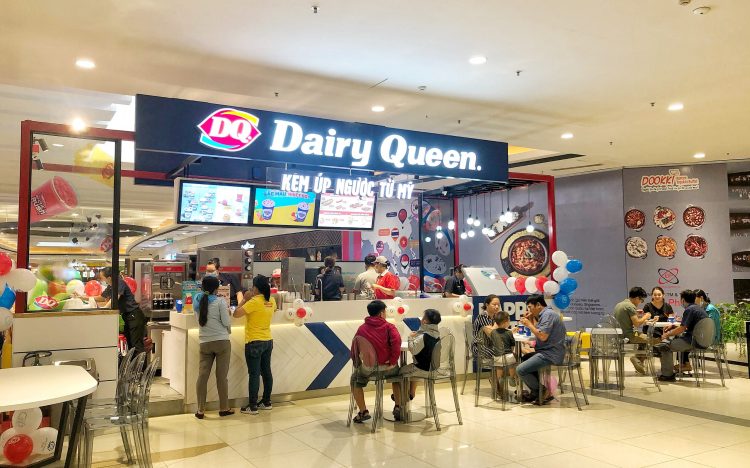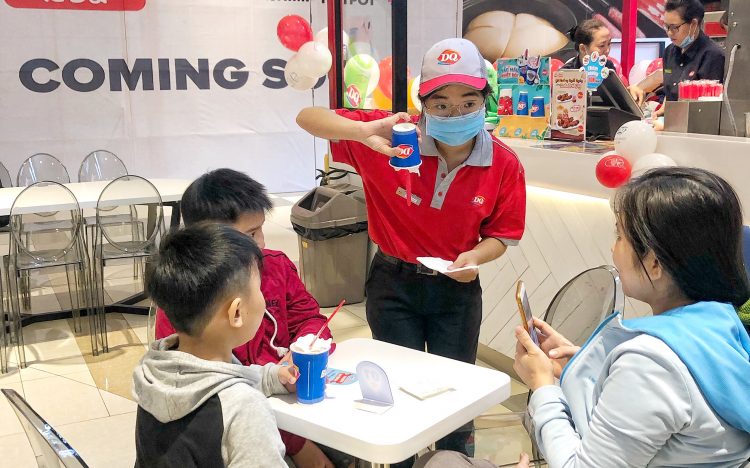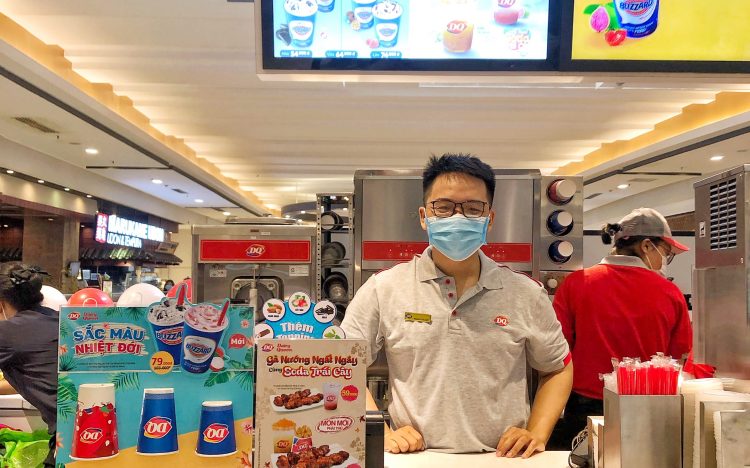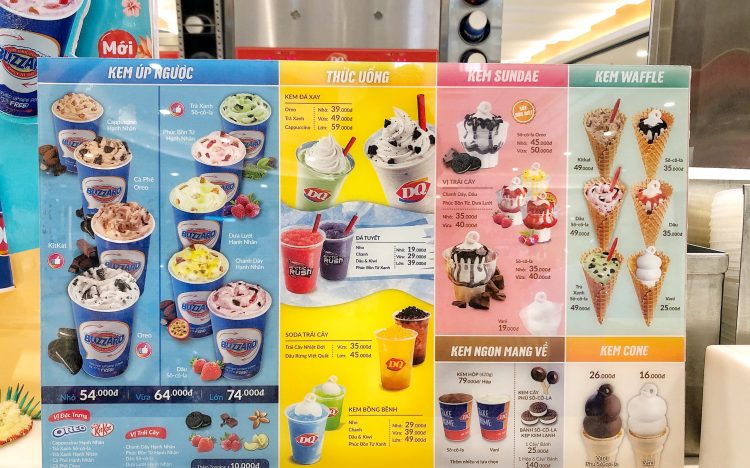 Dairy Queen
Tea, Bread & Coffee /

10:00-22:00 (weekdays)
09:00–22:00 (weekends and holidays)

Pets are not allowed
Have you tried Upside Down Ice Cream?
Dairy Queen is a famous upside down ice cream brand from the US, different from the product line featuring famous upside down Blizzard throughout the world. Made from high quality raw materials – 100% imported milk to create ice-cream products with high quality.
Dairy Queen is present all over the world: Canada, China, Thailand … and now has more than 23 stores in Vietnam. Especially, when you enjoy ice cream dishes at Dairy Queen, you will feel very strange, soft-serve and creamy with the slogan "Upside down or it's free", Dairy Queen has made many people, especially young people curious and discover.