Your comments will help us accomplish our "CUSTOMER IS THE FIRST" philosophy.
Thank you for sharing your experience at AEON MALL Binh Duong Canary.
Should you have any comments or suggestions, please send to our Customer Service email: canary.cs@aeonmall-vn.com or Hotline: 0274 6259 333 – Ext: 104
Your sincerely
Nguyễn Thị Thanh Duyên
Đồng Xoài, Bình Phước
I live in Dong Xoai, Binh Phuoc. When there is a chance or every week, my family will go shopping at AEONMALL, it is also to relax. Many thanks to the very up-to-date information on goods, the atmosphere of the season with hand washing and temperature measurement, the staff are very friendly. Here we are very assured.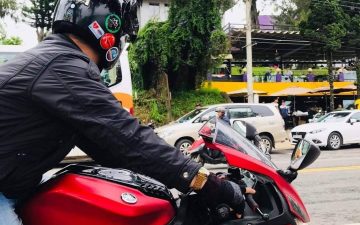 Phạm Ngọc Hải
Biên Hòa, Đồng Nai
I go to the Aeon Mall almost every week. I came here from Bien Hoa about 20km. I really like the Japanese supermarket style, which has some benches available to help customers not get tired of their legs while walking all day in the supermarket. The Aeon Mall supermarket in me is always the best supermarket in Vietnam in terms of price, service style and space of the booths, etc. In general, the supermarket is great.
NGUYỄN THỊ HẢI YẾN
" CHO ĐI LÀ CÒN MÃI" CHARITY GROUP
In the first words, on behalf of group's members " Cho đi là còn mãi", Soeurs and kids at Thien Phuoc homeless shelter, I would like to give our thanks to AEON MALL for your supports with social activity " 2018 Thien Phuoc Dream".

During the time from preparation till launching the activity, we always got your enthusiastic supports with purpose of bringing a Merry Christmas for all kids in Thien Phuoc Homeless shelter

Again, thank you so much for our successful meaningful activity. And I hope that we will get your supports in the coming social activities like that.



Trần Thị Ngọc Lý
Biên Hòa, Đồng Nai
Today, after shopping in supermarket, I visited Bossini. This shop staffs were very friendly and enthusiastic. Especially they always keep the good attitude to serve customers. After visiting shop, I am satisfied about customer service. Next time I am sure to visit Bossini AEON MALL Binh Duong Canary once more.
Đỗ Trần Mỹ Tiên
Quận 01, Hồ Chí Minh
Today I lost my wallet and the staffs collected it and send to the information court. I want to thank him and the AeonMall service is very good. I will introduce my family about AeonMall service.
Thank you
Lê Hoàng Sang
Thuận An, Bình Dương
We like AeonMall service, full of service, satisfied us. We usually come here every Friday. I like Friday and I contribute to use your service. Wish all of your staffs and management a winning and happy new year.