Your comments will help us accomplish our "CUSTOMER IS THE FIRST" philosophy.
Thank you for sharing your experience at AEON MALL Binh Duong Canary.
Should you have any comments or suggestions, please send to our Customer Service email: canary.cs@aeonmall-vn.com or Hotline: 0274 6259 333 – Ext: 104
Your sincerely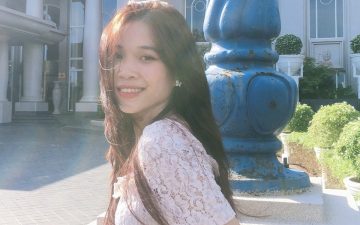 FLORA LAU
Thuan An, Binh Duong
Aeon in me is home, where I can find everything, from kitchen to bedroom, only what you don't think of, nothing you don't find in aeon, a place for studying (ila) , beauty, health care (renaissance), a gathering place for people with a soul to eat, a place for food lovers, a place to make friends, a place for entertainment to relieve stress, a place to take pictures for virtual life... In general, Aeon is everything in me… in other words, my house is made from rulers, notebooks, tables and chairs, clothes and utensils, nothing that doesn't come from Aeon...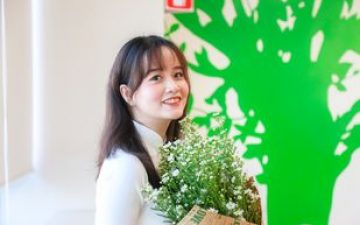 VIVI
Biên Hòa, Đồng Nai
Dear Aeon Canary Binh Duong,
Knowing each other since I was a student until today, I have become an office girl, from the time I had a lover until now, my love for you is still there. Just like the first day. So many memories of sale hunting, shopping, eating, dating, watching movies that all converge in you. Through 7 years, I still appreciate the service you bring, it is still as good even more developed, you are always working non-stop to bring the best experience to your customers. Recently, I also learned that the Aeon system supports food for animals in the Zoo and Botanical Garden, I was very happy to read this news. Ending, remember to take care of your health during this epidemic season, I'll visit again in a few days, love u ❤️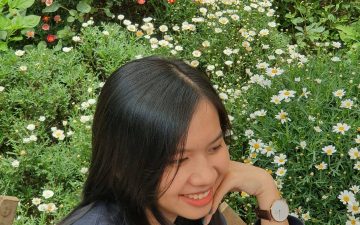 MS. TUYEN
Thuận An, Bình Dương
AEON MALL BINH DUONG CANARY IN ME IS... the place with the best service ever experienced! The staff from the senior to the cleaning team all have a lovely Aeon personality. The way people greet guests makes me feel very appreciated when I come here. Everything I need, Aeon will have it. Always feel very trust and love this place, a very human Aeon, very clean and also very "green". Love the activities that Aeon does for the community in Binh Duong since coming here. Remembering the last epidemic, only Aeon brought the stall to the blockade point of people, it was really meaningful and touching. Whenever I sit and stop at the Mall and see Aeon's staff going in and out, all bowing without turning their backs on customers, I find it meaningful and touching.
Aeon makes me feel really appreciated when I come here.
Of course, no matter how good, there will be mistakes, and I always trust Aeon's way of admitting mistakes and correcting them. I hope that a good place like this will always thrive and accompany the people of Binh Duong for a long time.
This picture is a sunset I took at Gate A overlooking Aeon's parking lot a few days before the frozen quarantine in July last. This scene makes me feel very peaceful, light, trusting and hopeful. Like the way Aeon has brought to people in Binh Duong.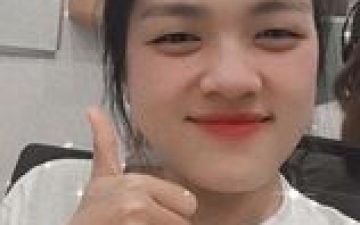 NGUYỄN LÂM MỸ DUYÊN
Biên Hòa, Đồng Nai
I love Aeon for everything, from the food, utensils and entertainment to the extremely attentive and dedicated customer service attitude. For me, the times when aeon decorates at festivals for customers to take photos, people can take "virtual life" but I think that is aeon's utmost devotion, trying to be a little bit and caring. customer's emotions, trying to recreate something very beautiful, very traditional and imbued with Japanese culture. The wisteria festival, the light festival, the snow festival that year was an unforgettable memory in my mind. Each petal flying in the windy sky, each glittering light that overwhelms the night, and each snowflake falling gently... all of these are the hearts and sincere hearts of Aeon sent to everyone. Not just an ordinary shopping mall but also something special for those who have come here, a little bit of love, a little bit of surprise and a little bit of nostalgia, all very wonderful. Wish Aeon always rise and develop❤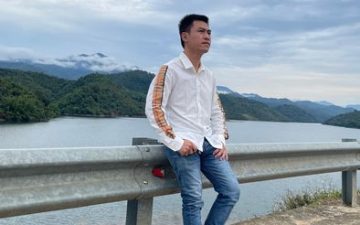 NGUYỄN HỒNG QUÂN
Dĩ An, Bình Dương
This is the place that I choose to lead orphaned and underprivileged children at the Que Huong Humanitarian Center - Di An - Binh Duong to visit, play and shop whenever possible. From the early days of establishment and until now as well as in the future. I love Aeon Mall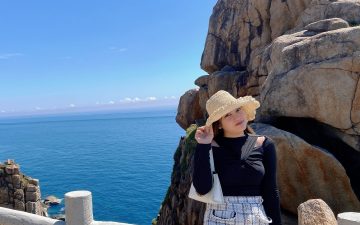 CHỊ THƯƠNG
Thuận An, Bình Dương
Aoen mall is a place to bond when the whole family reunites every Sunday to eat a delicious hot pot, a beautiful view, and relieve stress after a stressful working day when you can shop without worrying about prices, accumulate hunting points. voucher... 😄♥️🌹 A close friend, a soulmate for the singles association who always stands by your side - modern woman!!!