On the morning of December 3, 60 AEON scholarships were awarded to students with excellent results from 3 universities in Hanoi by AEONMALL Vietnam and AEON 1% Club Foundation, with the aim of accompany and support students in the process of learning and following their dreams.
"AEON Scholarship" is a program implemented by AEON 1% Club Foundation Japan, demonstrating efforts to contribute to the society and invest in the development of the young generation. In Vietnam, from 2011 until now, the scholarship has supported nearly 1000 students of universities in Hanoi and Ho Chi Minh.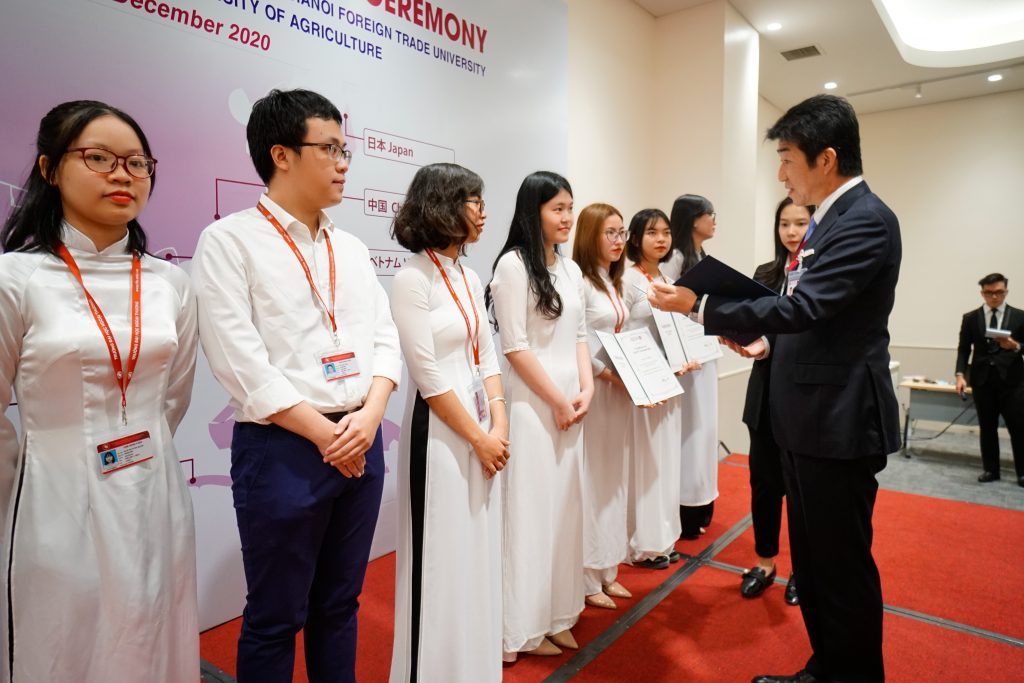 AEON Scholarships in 2020 are granted to 60 students who are currently in 3rd and 4th year from 3 different universities: Foreign Trade University, VNU University of Social Sciences and Humanities and Vietnam National University of Agricultural with a total scholarship worth more than 400 million VND.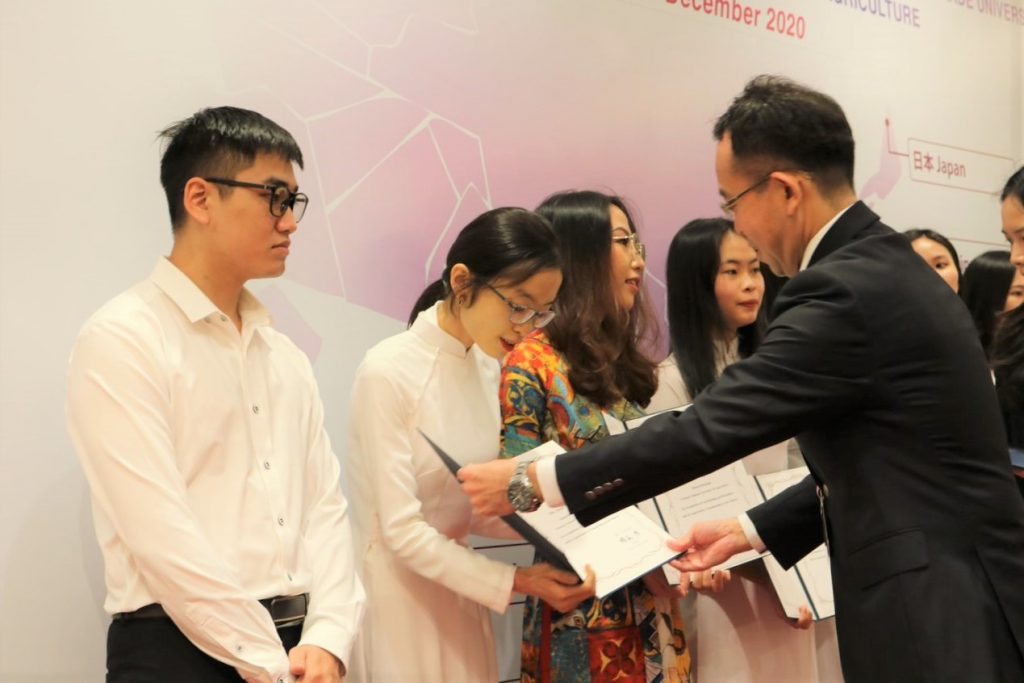 At the AEON Scholarship Granting Ceremony, scholarship students gave speeches about their dreams and goals. "My Dream" speeches are inspirational stories, ambitions and fundamentals of students in the process of maturing, which gradually determine their future aspirations.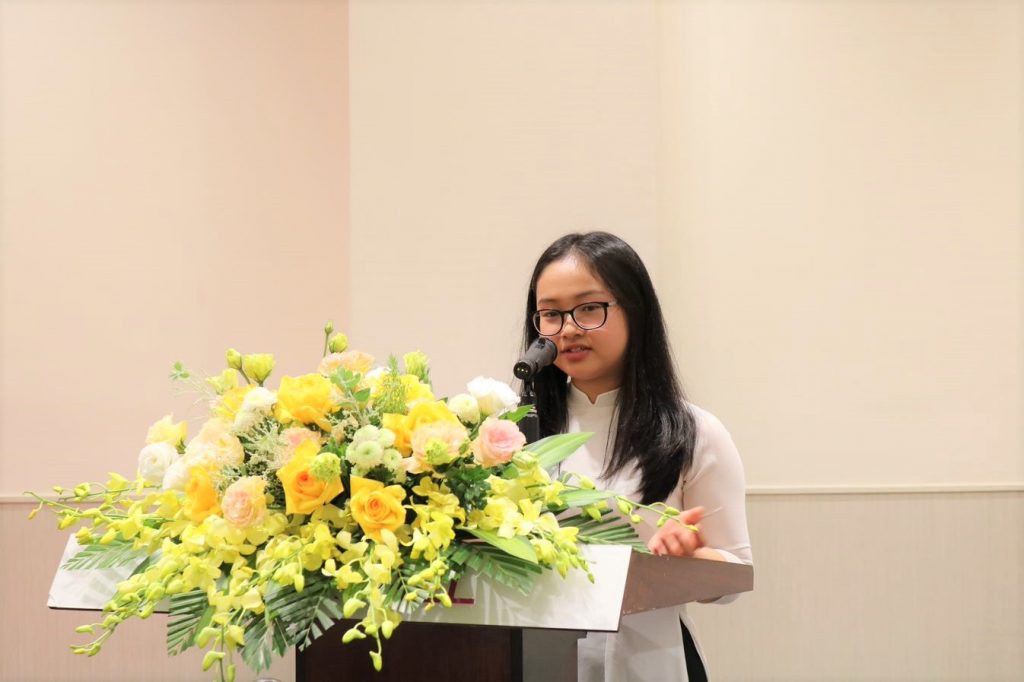 Speaking at the ceremony, university representatives Dr. Vu Van Tuan – Deputy Head of Political and Student Affairs also shared that he was proud to see students receiving AEON scholarships, therefore they have the opportunity to interact with Japanese businesses, make efforts to become excellent human resources in the future.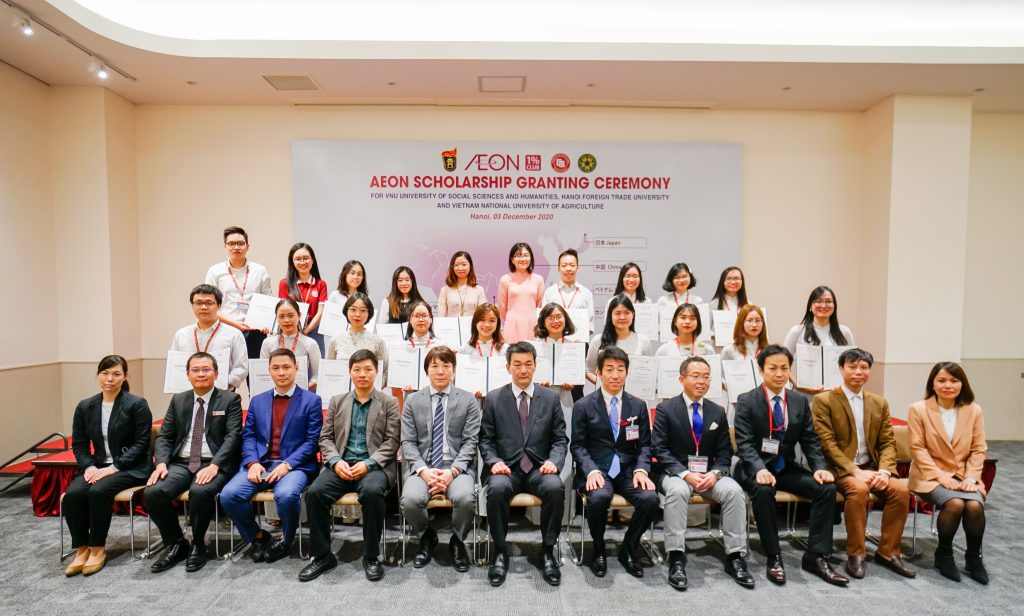 With high expectation, in the future, AEONMALL Vietnam will continue to accompany and conduct various activities and programs for the community in general and the young generation in particular. At the same time, we hope that the students receiving scholarship today will become a bridge in strengthening the bilateral friendship between Japan and Vietnam.